Do Income Tax Return Checks Expire?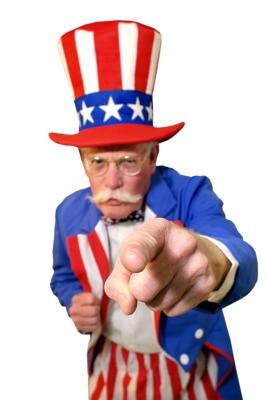 No matter how careful or meticulous you are, you may still misplace your income tax refund check. If you discover one crumpled up in the back of the desk drawer or filing cabinet, you may not know what to do. Once you find an old refund check, you can still get the money that the Uncle Sam owes you.
Refund checks not cashed in 12 months are considered expired by the IRS. This means that if you are in possession an expired check, you have to take steps to get the check reissued.
If you have a refund check approaching the 12-month expiration date that has not been cashed, you usually receive a notice in the mail from the IRS alerting you to cash the check refund before it expires. If you fail to cash the check before its expiration, write void on the check and mail it back to the IRS service center which processes your returns with a short note asking the IRS to reissue the check.
You can also call the IRS at (800) 829-1040. The customer service representative will require you to destroy the expired check and reissue you a new check. If you do not know which IRS office services your region, visit the IRS website. Once the IRS receives your returned refund check, they will send you notice 4427C as an acknowledgment of receipt.
Remember that you can request a direct deposit of your refund instead of a mailed check to avoid lost or stolen checks.
If the expired refund check was originally based upon a joint return and was issued in two names and you would like the reissued check to be in one name, then you are required to take additional steps before your check can be reissued.
If one spouse is serving overseas in the military, the IRS requires a copy of your Power of Attorney as well as a letter from the other spouse consenting to have the refund reissued in your name. If one spouse is incarcerated, the IRS requires a letter of consent from the incarcerated spouse. If the taxpayers are divorced, a copy of the divorce decree must be included along with the applicable section that references how future refunds are to be allocated. If one spouse refuses to authorize the reissuance of the check in the other spouse's name, the matter becomes a civil one, and does not involve the IRS.
You do not receive additional interest on the refund owed if the IRS was not at fault. For instance, if you lost or misplaced your refund and allowed it to expire, the reissued refund does not include any additional interest. However, if the IRS caused the delay, then you may be entitled to interest on your refund.
How do I Check My Previous Year's Tax Return Online? eHow
How do I Check My Previous Year's Tax Return Online?. Tax return documents provide lots of information that you might need to access even after the tax year has passed.
I lost my federal income tax refund check how do i get another
Apr 25, 2008 Best Answer: Just call IRS and they will replace it, it will take 30 to 60 days. This happened to me 4 years ago, ever since then I do direct deposit only.
Where Do I Mail My Federal Income Tax Return? - Blurtit
The federal income tax return form 1040 can be filed at the state wise addresses provided by International Revenue Service. People of Florida and Georgia can mail at .
If My Only Income Is From Social Security Disability Benefits Do I .
Jan 12, 2013 If My Only Income Is From Social Security Disability Benefits Do I Have to File a Tax Return?. Social Security is a government program that pays American .
Do I have to File a Tax Return?
Do I have to File a Tax Return? IRS Tax Tip 2011-02, January 04, 2011. You must file a federal income tax return if your income is above a certain level; which varies .
Income Tax Refund Status - User:UpstateNYer/New York
The Income Tax Refund Status online tool will give you personalized information about your tax return. Once we approve your refund, we'll provide you with the date it .
How do I cash my federal income tax refund check? - Yahoo!
Mar 30, 2010 Best Answer: There is no issuing bank for US Treasury checks. Treasury checks are drawn directly on the US Treasury. If Wal-Mart won't cash it you'll have .
What to Do with an Overpayment on Your Federal Income Tax Return .
Jan 15, 2008 When you have an overpayment when you file your federal income tax return you can request a refund. The refund can be a check, direct deposit, to more
Where do I mail my New York State income tax return?
Answers others found helpful. What is the mailing address for Form NYS-1, Return of Tax Withheld? If I e-file my income tax return, do I have to mail anything to the .
Do You Need to File a Federal Income Tax Return?
Do You Need to File a Federal Income Tax Return? For tax year 2007 only, many taxpayers who would not normally need to file a federal income tax return will need
Office of International Services
As an international student or scholar at Indiana University, you will likely need to file a federal tax return each year. You may also need to file a state tax return.
Most people who engage in trade or business (including studying, teaching, or performing research) in the United States must file a tax return each year. You will file your tax return with the Internal Revenue Service (IRS).
Your federal tax return indicates how much you owe in federal taxes and how much you actually paid. If your return shows that you did not pay enough, you will be required to pay the remaining amount. If you paid too much, you will receive a refund.
Can I file my U.S. taxes from outside the United States?
If you will not be in the United States when your taxes are due, you can file them from outside the country. Make sure that your employer knows your new address. Your employer will need to mail you a W-2 form.
Do I need to file a federal return?
Most international students and scholars need to file a federal tax return.
Nonresident students, teachers, and trainees who are in the United States temporarily on an F visa or a J visa must file a return if they have income that is subject to withholding, even if no tax is withheld.
However, you may need to file Form 8843 whether or not you earned income.
What do I need before I am ready to file?
You will need Form W-2 and possibly Form 1042-S. Depending on your personal situation, you may also need additional forms such as a 1098, 1099, or W-2G. Most forms are required to be mailed to you by February.
If you were employed in the United States, your employer will send you a W-2 form. This form shows how much money you were paid during the year. The W-2 also shows how much money was withheld from your pay for federal, state, and local taxes.
You may also receive a Form 1042-S in late February. You will receive a 1042-S if you have a scholarship or a grant that is not a part of your employment and is not for tuition or other "qualified" expenses. In some cases, the 1042-S will show other types of income that are exempt from tax withholding due to a tax treaty or other reason.
You may also receive a Form 1098-T. You should keep it with your tax records, but you do not need to send it with your return or mention it on the return. The 1098-T lets you know that you were an IU student. It usually shows how much you paid for tuition and fees.
You should file either a 1040NR or a 1040NR-EZ. You may need to file additional forms based on your individual circumstances.
In general, you can file Form 1040NR-EZ (and Form 8843) if you meet the following criteria:
You do not claim any dependents.
You cannot be claimed as a dependent on another person's tax return (such as your parents' return).
Your taxable income is less than $100,000.
You do not claim any tax credits.
You are married, but do not claim an exemption for your spouse.
Some exceptions exist, so make sure to review the 1040NR-EZ instructions for detailed criteria.
If you do not meet all of the criteria for filing a 1040NR–EZ, you must file Form 1040NR (and Form 8843).