Q&A: What is the difference between a HAM Radio and a CB Radio?
Question by Anonymous™: What is the difference between a HAM Radio and a CB Radio?
What is the difference between an Amateur Radio (HAM Radio) and a CB Radio?
Answer by Mickey T
You have to take an exam to get an amateur radio license. Then you can use a variety of equipment, bands and transmission methods. Any fool can have a CB - all you're allowed (in the UK) is 4 watts on the 27MHz FM band. There are regulations about the type/height of ariel you're allowed too. Most CB regulations are ignored by many users. Other countries allow AM transmission. 27MHz AM is reserved for model control systems in the UK (model planes, cars, etc)
Add your own answer in the comments!
3 Comments [Comments are now closed for this post]
3 Responses to "Q&A: What is the difference between a HAM Radio and a CB Radio?"
CB Radio has no license and you're limited to legally use 40 channels and 4 watts of power. Voice only and you are not allowed to talk furtherthan 150 miles.
HAM Radio uses power more, more frequencies and can use more than voice. You can use morse code, computers and even send photos over the air. HAM RADIO operators also provide emergency communications. This happened after 9/11 when means of communications ffailed…for more info…click to http://www.arrl.org
There is HUUUUUGEEE difference between Ham radio and CB radio.
They are not to be confused.
In fact , there are so many differences it would be hard to list them all on a simple answer., but the basics are this….
In most places , CB radio operation is allowed at no license cost.
That however doesn't mean license free.
By transmitting on the CB bands , operators thereby agree to the terms and conditions set out for the use of the band by the spectrum management authorities of the country that they are in.
This means that there is rules and conditions , and penalties for illegal operation on the CB band.
On the other side of the equation Ham radio operators must pass quite involved tests to prove their technical proficiency and knowledge of radio and electronics theory and practice.
Then they must pay yearly fee's to the government for the privilege of using the Ham bands.
Even with the license , Hams don't own the bands or specific channels.
It is a shared resource that Ham operators know must be managed correctly so all can have a fair use of the spectrum.
If all Hams were going nuts doing what they wanted to , whenever they wanted to , the bands would be a mess , and completely useless.
This is in effect what has happened to the CB bands.
Due to lack of willingness by CBrs to follow the rules and do what is right , they have rendered their band either inactive , or just a mess of distorted signals.
In an attempt to limit interference to other services such as TV and radio , CB radios are limited in power output.
Ham radios have much higher transmitted power output.
Because of the education Hams have in radio/electronics , they can use this power and not cause interference to others.
So by far it is CB radio operators that cause interference complaints to be registered with the communications authorities. in fact , many 10s of thousands of complaints get filled against CB operators every year in the USA alone.
Another area where CB and Ham differs is in the types of transmissions that can be made.
CBrs are limited to voice only modes , where Hams can use Morse code , voice , and a variety of digital data modes.
hams can even transmits TV type of pictures around the world to other Hams , and even relay their transmissions through satellites.
This here is just a small example of some of the many ways Ham radio and CB radio differs.
If I had to pick 1 thing that is the biggest difference between the two , I would say it must be the education and mindset of the people involved.
CBrs are nothing like Hams., and they never will be.
For more information please feel free to email me.
well first thing is that back in the day you needed to get a license for a CB radio. Then FCC got less caring probably to many people were just getting the radios with out a license. Ham radio is supposed to be a respected operating environment. Like you should not curse on ham radio but sadly many people do. Other things is that the FCC allows you to do more like use up to 200 Watts of power. You got RTTY which is like very slow texting. Plus it sounds cool. you got a lot more stuff. I'm sure that people can talk all day about the stuff you can do.
IEC System of Conformity Assessment Schemes
Surveillance
Global Motor

Energy Efficiency
Product

Bodies
National Certification

Laboratories
Local Technical

Documents & Guides
Test Report

Enter a keyword to narrow the list to match what you are looking for.

What is the IECEE?

IECEE, the IEC System for Conformity Assessment Schemes for Electrotechnical Equipment and Components, is a multilateral certification system based on IEC International Standards. Its Members use the principle of mutual recognition (reciprocal acceptance) of test results to obtain certification or approval at national levels around the world.

The IECEE Schemes address the safety, quality, efficiency and overall performance of components, devices and equipment for homes, offices, workshops, health facilities among others. In all, IECEE covers 23 categories of electrical and electronic equipment and testing services. More.

How can I provide feedback?

Interested parties and stakeholders may provide feedback to the IECEE System directly. We welcome feedback on Operational issues or concerns impacting the acceptance of IECEE System Certificates, Reports or other related deliverables.

How does the CB Scheme function?

Operated by the IEC System of Conformity Assessment Schemes for Electrotechical Equipment and Components (IECEE), the IECEE CB Scheme is an international system for mutual acceptance of test reports and certificates dealing with the safety of electrical and electronic components, equipment and products.

It is a multilateral agreement among participating countries and certification organizations, which aims to facilitate trade by promoting harmonization of national standards with International Standards and cooperation among accepted National Certification Bodies (NCBs) worldwide. By achieving this, it brings product manufacturers a step closer to the ideal concept of "one product, one test, one mark, where applicable". More.

What does CB stand for?

CB stands for Certification Body(ies)

Where can I obtain test report forms (TRFs)?

IECEE Members can download the overall TRFs from:

Non-IECEE Members can purchase the TRFs from:

What standards does the CB Scheme certify for?

The complete list of IEC Standards operated by the IECEE is available here:

How do I find information on IEC Standards?

Information on IEC Standards can be obtained by using the search facilty on the IEC Webstore.

How do I find information on EN Standards?

Information on EN standards can be obtained by using the search facilty on the CENELEC website.

Where can I obtain IEC Standards?

IEC standards can be purchased from the IEC Webstore.

How long is a CB test certificate valid?

CB Test Certificates are valid as long as the certified products remain confirm with the initial certification, unless cancelled on the Licencee's request.

Where can I get my product certified?

If you wish to obtain International Certification, you can select one of our numerous NCBs (National Certification Bodies) located world-wide. A list of NCBs can be found on our website under: Members > National Certification Bodies

Select an NCB of your choice in order to obtain contact and other information.

How can I obtain the CB Bulletin?

The CB Bulletin in its old format has been discontinued. The information it contained is, however, freely accessible from the IECEE website.

The details regarding national and group differences are currently only available to IECEE members.

Where can I find National and/or Group Differences?

For National and/or Group Differences go to: Testing & Certification > IEC Standards, click on a standard of your choice and then select the "Nat.Group Differences" tab.

What is CE marking and where can I obtain more information on it?

Please note that CE Marking is a symbol. The IEC and IECEE are not involved with it.

CE Marking is the symbol . The letters "CE" are the abbreviation of French phrase "ConformitГ© EuropГ©ene" which literaturely means "European Conformity". The term initially used was "EC Mark" and it was officially replaced by "CE Marking" in the Directive 93/68/EEC in 1993. "CE Marking" is now used in all EU official documents. "CE Mark" is also in use, but it is NOT the official term.

1. CE Marking on a product is a manufacturer's declaration that the product complies with the essential requirements of the relevant European health, safety and environmental protection legislations, in practice by many of the so-called Product Directives.*

*Product Directives contains the "essential requirements" and/or "performance levels" and "Harmonized Standards" to which the products must conform. Harmonized Standards are the technical specifications (European Standards or Harmonization Documents) which are established by several European standards agencies (CEN, CENELEC, etc).

CEN stands for European Committee for Standardization.

CENELEC stands for European Committee for Electrotechnical Standardization.

2. CE Marking on a product indicates to governmental officials that the product may be legally placed on the market in their country.

3. CE Marking on a product ensures the free movement of the product within the EU single market, and

4. CE Marking on a product permits the withdrawal of the non-conforming products by customs and enforcement/vigilance authorities.

Therefore, we suggest you directly contact CENELEC as they will certainly be able to help you with your request.

How can I get access to restricted areas of the website?

Access to the IECEE Restricted Area is only given to IECEE Members, if you need need information from this area, please contact your Member Body and/or NCB.

How much does an application for new Member Body, NCB or CBTL cost and how long will the acceptance process take?

Membership: 3000 CHF for the Member Body, 1000 CHF for the NCB and 1000 CHF for the CBTL

Assessment cost (for NCBs and CBTLs only)

Assessment Fees: The lead assessor will charge 1250 CHF per day including travelling time and the assessors 1000 CHF per day.

Travelling Fees: At real cost-tickets provided with the Invoice

Accommodation: Hotel and meals directly paid by the candidate NCB/CBTL.

Annual dues are shared among the Member Country's. Please refer to OD-2026 for details on the calculation method.

From the time the application is forwarded and accepted to the final acceptance depends very much on when the assessment takes place and the nature and extent of nonconformities raised by the assessment team.

It can be two or six months, all depends very much on the result of the assessment.

As per the rules there will be 3 assessors for 2/3 days, however, depending on the size of your certification body/laboratory and the H.R. involved with the testing and certification, the size of the Assessment Team may vary.

The application batch is determined in Operational Document OD-2007.

How can I identify an electrical product that is CB Scheme certified?

You can either ask the retailer to provide a copy of the certificate or ask the organization (NCB) that appears in the rating plate identified by the certification mark. A list of all our NCBs, as well as their contact information can be found on our website at: Members > National Certification Bodies

You can also check the public area of our Online Deliverables site to see if a CB Test Certificate has been issued. Note: not all certificates issued in the restricted area are made public.

I need help interpreting an IEC Standard, who can I ask?

If you can't find an answer to your question there, you may contact your local National Certification Body and request submission of your query to the CTL for interpretation.

How can a manufacturer operate in the CB Scheme?

Currently, there are four stages for manufacturers to operate under in the Customers' Testing Facilities (CTF) program:

Stage 1 – Full testing carried out by CBTL staff or qualified Local Technical Representative (LTR) at CTF

Stage 2 – Witnessing 100 per cent of each test program

Stage 3 – Witnessing selected parts of each test program

Stage 4 – Witnessing selected parts of selected test programs

Please refer to OD-2048 for more information.

I am interested in distributing / reselling IECEE publications, how shall I proceed?

If your company/organization is interested in selling and distributing IECEE publications, please contact your IECEE Member Body.

What is the IECEE and its added value?

Please refer to our About the IECEE section for details.

What does OSM stand for?

The accronym OSM stands for "Operational Staff Meeting", this accronym is used by EEPCA.

What is the transition period from one standard edition to another?

From the IEC point of view, a new edition replaces the old one as soon as it is published.

From the IECEE side, where certification of a product is concerned, the testing and certification carried out for the older edition remains valid as long as no changes are made to the product, there therefore is no change over period. You may, of course, at any time, have your product tested and certified to the newer edition if you wish.

May I print the IECEE log and/or name, CB Scheme logo and/or name on my product?

It is strictly forbidden to make reference to the IECEE or CB Scheme on your product.

What is the difference between the CE Mark and a CB Test Certificate?

There is no comparison between CE marking and the CB Test Certificate. The CB Test Certificate is issued based on third party testing of samples of the products against a published IEC standard, while the CE marking is a regulatory marking to enter the European market and constitutes a declaration by the manufacturer that the product complies with the essential requirements as set in the Low Voltage Directives.

In what format shall issued IECEE PV certificates be reported to the IECEE Secretariat?

All certificats shall be issued through the on-line deliverables system or alternatively by using the word template as defined in OD-2037.

For Safety aspects, the CB Scheme Test Certificate applies, while for Performance the CB Full Certification Scheme (CAC) applies.

Application of Uncertainty of Measurement to Conformity Assessment activities in the electrotechnical sector

IEC Guide 115 Edition 1.0 (Application of uncertainty of measurement to conformity assessment activities in the electrotechnical sector) has been published as of September 2007 and is available for IECEE members here. Non-members are encouraged to go the IEC Webstore to purchase the guide.

What are the qualifications needed in order to become an IECEE Technical Expert (Assessor) or Lead Assessor?

The requirements in order to become a registered IECEE Technical Expert (Assessor) are:

Education: Engineer or similar educational level

Total work experience: 5 Years in the electrotechnical sector field

Expertise, Experience & Assessments: 10 full testing projects in the field of expertise

Assessor training: In addition to training within the NCB and/or CBTL, IECEE training courses are mandatory.

The requirements in order to become a registered IECEE Lead Assessor are:

Education: Graduate engineer or similar educational level

Total work experience: 5 additional years at management level

Expertise, Experience & Assessments: 5 complete on-site assessments in the last 3 years (Note: Assessments outside IECEE may be taken into account)

Assessor training: IECEE training courses are mandatory.

Both IECEE Technical Experts(Assessor) and IECEE Lead Assessors need to be sponsored by an IECEE National Certification Body (NCB) or IECEE CB Testing Laboratory (CBTL). To submit an application, AD-001 needs to be filled in, endorsed by the NCB and then submitted to the IECEE Secretariat .

Can I issue a CB Test Certificate and CB Test Report for the 60825 standard series or do I need to include for example he 60950 series

It is permitted to issue a CB Test Certificate to IEC 60825-1 alone, with the following disclaimer: "Only hazards resulting from laser radiation have been addressed". Stand-alone certificates for laser products covered by 60825-2 and 60825-12 also require a disclaimer, such as: "Only hazards resulting from laser radiation have been addressed".

Medical equipment IEC 60601-1 3rd Edition: Does certification of a medical device to IEC 60601-1 3rd Edition require that a manufacturer have a registered risk management system complying with ISO 14971, Medical devices- Application of risk management to medical devices?

No, IEC 60601-1 3rd does not require a registered ISO 14971 risk management system. IEC 60601-1 3rd Edition has numerous specific requirements calling up ISO 14971 clauses throughout the standard. In some cases those IEC 60601-1 requirements call up specific risk management requirements such as risk analysis or risk assessment which requires that those appropriate clauses of ISO 14971 be met. In other cases those IEC 60601-1 requirements are more general and require compliance with several of the clauses of ISO 14971. Evidence of compliance with the required clauses of ISO 14971 will be recorded in the risk management file.

Medical equipment IEC 60601-1 3rd Edition: Is there a formal IECEE agreement concerning the registration of a manufacturer's risk management system to ISO 14971, Medical devices- Application of risk management to medical devices?

No, there is no formal IECEE agreement related to registration to ISO 14971, Medical devices- Application of risk management to medical devices. There are some certification organizations which do audits to ISO 14971 and the information from those audits may provide useful information for the assessment conducted by a CB testing organization against the requirements of IEC 60601-1 3rd Edition. However, that is not part of any requirements or guidance under the IECEE CB Scheme.

Medical equipment IEC 60601-1 3rd Edition: Is the registration to ISO 13485 Quality Management Systems sufficient to demonstrate that a risk management process compliant with ISO 14971, Medical devices- Application of risk management to medical devices has been performed in accordance with the requirements of IEC 60601-1 3rd Edition?

No, registration to ISO 13485 provides no information about meeting the requirements of either IEC 60601-1 3rd Edition or the risk management requirements of ISO 14971 that are required by the IEC 60601-1 3rd Edition. Registration to ISO 13485 Quality Management Systems provides evidence that the manufacturer has a quality management system in place meeting the requirements of that standard only.

Certification of power supplies and IEC 60601-1: 2005 - IECEE Medical Electrical Equipment Task Force recommended technical decision

The IECEE Medical Electrical Equipment Task Force considered the issue of certification of power supplies that may be incorporated into medical electrical equipment which are intended to be certified to IEC 60601-1: 2005, 3rd Edition.

The RM Task Force acknowledged that there are other concerns related to component medical electrical equipment (e.g. RF amplifier, ultrasound transducer). This recommendation however is only applicable to power supplies. Additional study is needed to address these other components.

Consider the following possible scenarios:

1) A component power supply may be certified to a number of standards other than IEC 60601-1: 2005. If that component power supply is subsequently incorporated into a medical electrical equipment or system, the complete equipment including the power supply will be evaluated for certification against all applicable clauses/requirements of IEC 60601-1: 2005, including all applicable risk management requirements.

2) A component power supply can be issued its own CB Test Certificate to IEC 60601-1:2005, 3rd Edition. Where the supplier does not perform a risk management process as required by IEC 60601-1:2005, 3rd Edition:

- the CB Test Certificate shall have the risk management process exclusion clearly stated (see note below);

- all applicable type testing required for component power supplies shall be performed;

- in cases where compliance with a requirement relies entirely on risk management process, the component power supply manufacturer must provide documentation indicating how the relevant clauses were addressed (for example, Clauses 8.10.1, 8.10.2, 8.10.5, and 8.11.5);

- partial application of the risk management process is not permitted. If the risk management process is used to modify/reduce any requirement in the standard then the full risk management process must be performed using the entire standard IEC 60601-1:2005, 3rd Edition, as applicable.

Note: The following wording may be used on the Certificate: "The risk management requirements of the standard were not addressed."

3) Power supplies meant for specific use in Medical Electrical Equipment (e.g. Medical Grade High Voltage Power Supplies/Generators for X-Ray Equipment) must additionally meet the applicable requirements from relevant particular standards (e.g. IEC 60601-2-43, IEC 60601-2-54).

4) If a power supply is submitted for CB Test Certificate against IEC 60601-1: 2005 as a stand-alone product it will be evaluated against all clauses/requirements of the standard that are applicable for that device. This will include the full risk management process using the entire standard IEC 60601-1:2005, 3rd Edition, as applicable.

Question concerning the issuance of CB certificates for components within a medical device

Question: We manufacture non-invasive blood pressure modules which are integrated into medical devices such as patient monitors, dialysis machines, defibrillators and other devices that need non-invasive blood pressure technology. The module is considered a component of the system as we do not provide an enclosure, display, power supply or end-user documentation.

In the past, we were able to obtain CB certificates for our modules. The corresponding test reports included passing results for the requirements that our module could meet related to patient safety and clinical performance but had "not applicable, responsibility of the host system" for requirements that had to be met by the host system such as the features I mentioned in the paragraph above. We recently tried to obtain another CB certificate but were told that recent changes to the rules would not allow the NCBs to issue CB certificates for components except for medical grade power supplies.

I am writing to you to see if you could provide any clarification to this issue. If we can no longer obtain CB certificates for our blood pressure modules, we want to understand why and preferably reference a source that indicates this restriction. Our customers are asking for the CB certificate and we have no explanation right now other than the NCB has refused to issue it to us on the grounds that our module is a component.

Reply: A CB test certificate is not allowed to be issued for a component non-invasive blood pressure module which subsequently may be integrated into medical devices such as patient monitors, dialysis machines, and other devices that require non-invasive blood pressure technology.

The IEC 60601 Series of standards covers medical electrical equipment in the General standard, the Collateral standards, and the Particular standards. Except in a few cases, the series does not address modules except where it is included as part of an equipment. A typical component is incomplete and cannot comply with all normally applicable requirements of the standard(s) such as construction and risk management. All requirements of the General standard 60601-1 3rd Amend 1, the Collateral standards, and all appropriate Particular (Part II) standards would apply. Within the IECEE CB Scheme conformance of the medical electrical equipment, including the integrated component, to each and all applicable standards has always been necessary in order for a CB Certificate to be issued.

Questions regarding the transition from MTLs to CTFs

Please click here in order to access the most frequently asked questions pertaining to the transition from MTL to CTF.



CB Radio Guide - What is a groundplane?

Groundplanes can cause trouble even with the best CB setup, if your Groundplane isn't very good then your antenna will not perform as well as it should.
A Groundplane is needed for any CB antenna to work, without it the antenna will not transmit very well and your SWR reading will probably be very high.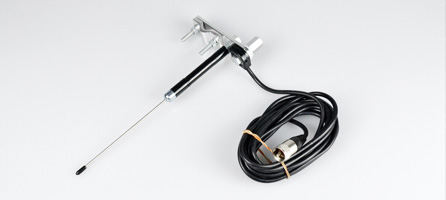 Simply speaking a groundplane is the metal-work underneath your antenna, for example if you have your antenna mounted in the roof of your vehicle then the roof becomes the groundplane.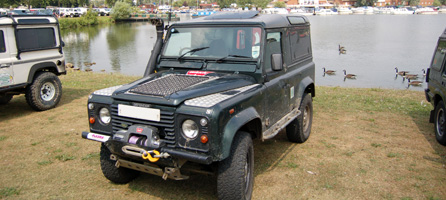 Generally speaking anything that is a good conductor will make a good groundplane, so metal such as aluminium, steel or copper will work fine.
How do I know if my Groundplane is sufficient?
How do I improve my Groundplane?
If you believe your high SWR reading is caused by a poor gorundplane, or if have a fibreglass roof you can do one of three things to improve it, the first is the easiest and cheapest;
1) Run a wire from the antenna mount to the chassis of the vehicle. The wire needs to be as thick as is possible, anything over 10amp rated is suitable. Make sure it is attached to the ground part of the mount. This normally works in most situations, however if it doesn't you may need to look at the next suggestion.
3) Attach a metal sheet or plate underneath the mount, if the antenna is mounted in the roof then a metal plate underneath the mount is best. You can use aluminium, steel or copper for this. The bigger the plate, the better, make sure it is at least 1 foot square. You will probably find that running a wire from the plate to the chassis will also help.
If you need any more advice on ground-planes or anything else regarding CB antennas, contact us here .

What is cb video
http://www.eLeavers.com FOR TRAFFIC AND LEADS http://www.ClickBank.com FOR THE PRODUCTS. What is CB Marketing ? Simple Presentation Shows .
Erik From Farpoint Farms explains what CB radio is, what types of radios are out there, and how they work, and why you need one pronto! Its a beginners guide .
Akhir Kya He Cb Editing | What Is Cb Editing ? | CB EDITING IN PICSART Snapseed :- https://adf.ly/1lkLKH Lightroom:- https://adf.ly/1nblaG PicsArt .
My fairly new cobra 19DX died so I decided to see if buying a new CB was worth it. For a month I was monitoring CB channels on SDR# using a Discone .
Watch more Driving & Car Safety videos: http://www.howcast.com/videos/296960-How-to-Operate-a-CB-Radio Citizens band radios provide safety and company .
CLICK FOR WIKI ▻▻ https://wiki.ezvid.com/best-cb-radios?id=ytdesc Cb Radios Reviewed In This Wiki: Uniden PC687 Midland 75-822 AnyTone Smart CB .
http://www.amazon.com/Slanguage-Language-Dictionary-Including-ebook/dp/B008CS72W6 Have you ever heard truckers talk on their CB? If you have, you .
CB Passive Income by Patrick Chan is an automated system that is suppose to create passive income on auto pilot. It is most effective for newbies who has not .
CB Radio Single Side Band (SSB) Explained
What is SSB? Demonstration of term and using a radio on SSB.
Simple and Complete System to Create Online Business work for you.
CB radio is dead! Nobody uses it anymore!
A short video to demonstrate that CB radio is FAR from dead! I start off with a contact in Ohio and then go on to just scan the frequencies of the CB band.
Since its legalisation, citizen band and the other legal bands were always intended to be used in a 'wholesome' way. For most this was the first time that it was .
A platform designed to connect organisations and people to climate change and biodiversity activities, where you will: • Find relevant information, expertise and .
A well made Linear Amplifier, suitable for 10/11m radios with up to 10w AM/FM output and up to 20w on SSB, also features 25db receive preamp, illuminated .
Hi everyone ,Welcome To My Channel. I'm Your Host Tapash, Comes With a another cool tutorial. This Time i will learn you, advaned level of CB Edits.
Fastwall 100 assembly masonry veneer system over cement board (mvs cb)masonry get information, directions, products, services, phone numbers, and reviews .
The Life Of CB | "Who Is CB" [S1: Ep.1 Minecraft Roleplay]
Hey Guys this is our first Roleplay Hope You Enjoy. I DO NOT OWN ANY OF THE MUSIC IN THIS MEDIA. COPYRIGHT DISCLAIMER UNDER SECTION .
Where Can I Purchase Cb-1 Weight Gainer
Where Can I Purchase Cb-1 Weight Gainer Click Here: http://newbeginningsreviews.net/CB1 The makers of the weight gain pill called CB-1 Weight Gainer .
What is CB Passive Income License Program About? -A Look Inside the Members Area
My full written review - http://myinternetquest.com/the-scams/cb-passive-income-is-a-scam-how-i-wasted-14000-clicks-for-nothing/
CB skip rolling into Charleston WV from Arizona. from a Cobra 18 of all radios. This was filmed on Spring Hill Mnt. In Charleston. Enjoy!
What is the CB Passive Income? – Is it a scam?
Today we are going to review another program that claims you can make money on auto-pilot, with minimal effort. What is the CB Passive income and is it worth trying? You may also wounder if it is just another online scam? You will know that in about 3 minutes, I will also give you my best recommendation if you want to make a passive income online. Ok here we go!
Product: CB Passive Income
Website: cbpassiveincome.com (offers free CPA video course right now)
Price: Start up fee $97 (one time fee) + atleast one more upsell on $97 (if you want to be more serious)
Who is it for: people who want to make a passive income online by cloning a "super marketers" exact system
What is CB Passive Income all about?
The CB Passive Income is a program that is going to teach you how to make an income online in the form of affiliate marketing . The owner (Patrick Chan) claims that in 3 simple steps, you can start making money on auto-pilot with the CB Passive Income program as he allows you to clone his own system that generates great conversion for him and his members.
Important to mention here: This system is going to do all the "pre work" for you and sort of giving you a "jump start" into making a passive income faster than it would be possible if you was learning it all from scratch. It is for beginners but also for experienced marketers who want´s to add another passive income strem to it´s arsenal. It won´t teach you the fundamentals though, only how to bring traffic in the form of free traffic or paid traffic, that is up to you and your budget. Click here to check out the program (+ get free CPA video course).
This is what you get With the Passive Income Program:
For the start up membership fee of $97 you will get his system, that means in short that you will get his sales funnel.
What makes this a great deal is that you will have your personal affiliate link automatically put on ALL offers that he will send out to people on his email-list (also your list) so whenever someone buys anything from his high converting list you will make a commission… for a LIFETIME.
This can turn out to be a great source of passive income for you.
Your job is going to be to bring traffic to it, that is the training you will get in the form of step-by-step training videos.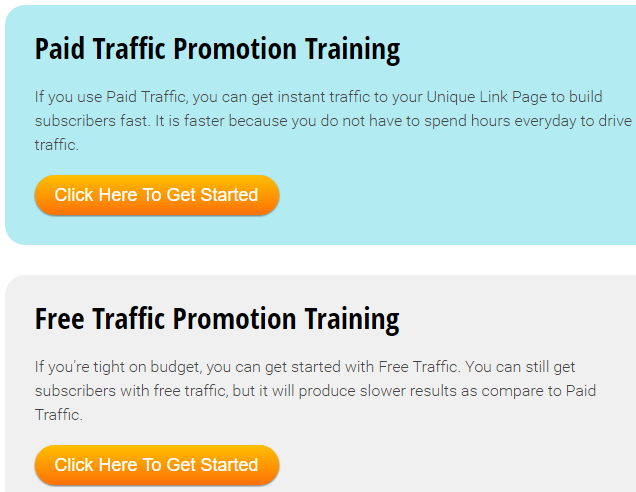 This can actually be a great complement to you if you are currently into internet marketing and want to add an extra passive income stream to your toolbox but also if you want to learn more ways of getting traffic. Check it out here
If you buy this program for $97 (one time fee) you will actually get some cool extra bonuses (atleast that is being offered right now).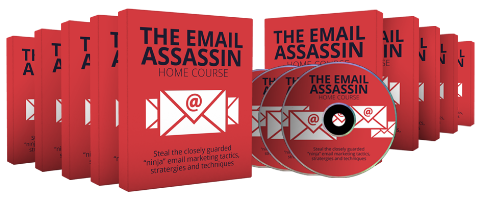 The E-mail Assassin Bonus
1: The Digital Cover Creator
2: The Traffic From Google Home Course
3: The Email Assassin Home Course
The upsell of CB Passive Income
After you have paid the start up fee for CB Passive Income, you will get an upsell presented for you, and that one are a little bit to good to pass up on:
CB Passive Income Pro Version (one time payment of $97)
CB Passive Income Pro Version $97
This upsell is going to add your already stored emails (in the mailing list) to another mailing list, you own list (if you have one). This upsell is only interesting for you if you already have a list and want to add more subscribers to it in a fast way.
If you don´t have a list don´t bother about it and just go with the first one time payment.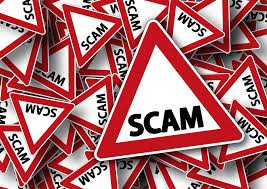 So, is CB Passive Income a scam? Even though I was a bit sceptical when I first got in contact with it, especially the sales vide with the "timer" or "countdown" thing I have to say: No, it is not a scam, it is actually a great product that have impressed on me very much so far.
You should never judge a book by it´s cover
Even if a sales video includes "countdowns" and "timers" it do NOT have to mean it is a scam of course. There is a good reason why people are using them and that is simply because they work, those things makes conversions to be higher. Read any book you like on marketing techniques and they will all tell you the same, "if there is a feeling that something is limited or "short in stock" people will always feel a bigger need for buying it"
As you are leaving all the marketing tactics to Patrick when signing up to the program that can actually be a good (and calm) feeling knowing that the guy knows very well how to convert leads into buyers as that means that you will earn money with more ease.
Why You should/should not buy CB Passive Income
I would say that if you are serious about making money online, then you also know that adding another income stream to your arsenal is never wrong. Paying $97 one time to be able to earn a passive income with most of the work already done for you (as creating websites, placing links, doing seo, keywords, writing content, etc…)
Then I would say it is a nobrainer, go ahead and buy the program.
If you are a complete newbie that are way to lazy to learn all the things needed and want to take the "shortcut" then this might be something for you also. Keep in mind that it will still require you to do some work, it is not completely done for you of course, it never is.
However, if you want to learn things from the very basics I would not recommend you to join Patricks program as it will jump over the "meaty stuff" and put you right in the position that otherwise would have taken you months, if not years to learn.
On the other hand it puts you in a great position to start earning a passive income very fast, in a week or 2 you can actually see your first commissions start comming in.
That can be both a good thing but also a bad thing.
Sure his program provides you with useful info, but it is not at all an ideal place to get the training needed to make money online . It is not an "opportunity" to learn the basics and (basically) you will start in the wrong end of things.
If you want to learn the basics from the ground and up to highest level there is only one program that I always recommend and that one is Wealthy Affiliate.
I choose to call this legit because it is. Patrick Chan is a well know and respected player in the making money online niche and he have helped alot of people making their first income ever online and also experienced marketers to add an extra great income strem to their arsenal.
The reason I don´t give a higher rating is because as much as I like the fact that it can start to bring you an income VERY fast I am also a sucker for knowledge and not only for making money without really putting any of your own personal touch in the "selling"
You get some valuable information, some of it you can get for FREE online, however, this is a system that is "pre made" and you don´t have to do any of the hard work. Pretty much everything is done for you, you only need to send traffic to his funnel and you are set to make a passive income.
Petty cool stuff if you want to take a BIG shortcut. However, keep in mind that it also means that you won´t learn some of the fundamental stuff that you might want to know about internet marketing when taking this shortcut.
You won´t get the basic knowledge needed to make money online.
==>REVIEW ON MY #1 RECOMMENDATION (RATING: 10/10) <==
I hope you found this review of CB Passive Income to be helpful and now you should have a better understanding about what it is all about. If you have tried it please share your experience with us in the comment section. Also if you have any other questions about this review I will be more than happy to answe them below!