USDA Rural Housing Loan Options
The USDA Guaranteed Loan Program provides one of the most affordable loan programs to Americans today. This is a great program for those that qualify because it is a 100% financing program, meaning there is no down payment required. USDA Home Loans can be used to purchase or refinance your home.
No money down
Low monthly mortgage insurance
Low interest rates
Easier credit qualification
No prepayment penalty
15, 20, and 30 year fixed-rate options
How do I know if I qualify for a USDA Rural Home Loan?
Rural Housing Loans are now easier to qualify and are a financially secure option for any homeowner. Financing depends on two factors and does have some limitations including the location of the home and the total combined income of the household.
usda direct home loans
"USDA", which stands for the United States Department of Agriculture, currently offers some of the few mortgage products still available for those looking to buy a home with no down payment. In times past, USDA loans were often considered "farm loans", which were mostly used to purchase properties in agricultural areas. Today, that is no longer the case for USDA loans. In fact, properties in almost every area of the country outside major metropolitan areas can be purchased with a no down payment USDA home loan.
A USDA loan provides low-cost insured home mortgage loans that suit a variety of purchase options. If you're unsure about your credit rating, or have concerns about a down payment, USDA mortgage loans can give you piece of mind with super low closing costs and options for nothing down when purchasing a home.
What loan types does USDA offer?
Currently, there are two kinds of USDA loan programs available for single family households:
USDA Guaranteed Loans, which are the most popular kind of USDA loan, allow for higher income limits and 100% financing for home purchases. Applicants may have an income of up to 115% of the median household income for the area of the home. Area income limits for the guaranteed program can be viewed here. All USDA Guaranteed Loans carry 30 year terms and are set at a fixed rate for the life of the loan.
USDA Direct Loans are not as common as USDA Guarantee Program loans because they are only available for very low and low income households to buy a home, as defined by the USDA loan guidelines. Very low income is defined as below 50 percent of the area median income (AMI); low income is between 50 and 80 percent of AMI; moderate income is 80 to 100 percent of AMI. Click here to see area income limits for this program.
USDA rural development loans vs. conventional loans:
USDA home loans offer many benefits and protections that are not included in other loan types including:
Credit flexibility
USDA loan requirements are not totally credit score driven, although most lenders may require the borrower to have at least a 620 FICO score to obtain an approval. USDA mortgage guidelines are written with certain flexibilities that are not included in other mortgage types.
Low monthly mortgage insurance
A distinct advantage of a USDA rural development loan, as compared to a conforming loan, is great interest rates and low mortgage insurance (MI). The daily USDA mortgage rates are usually comparable to a conforming 30-Year Fixed loan.
No down payment
USDA mortgage loans have no down payment requirements when purchasing a home.
What factors determine if I am eligible for a USDA loan?
To meet USDA loan qualifications, your monthly housing costs (mortgage principal and interest, property taxes, and insurance) must meet a specified percentage of your gross monthly income (29% ratio). Your credit profile and background will be considered. A FICO credit score of 620 or above is usually required for USDA approval through most lenders. You must also have enough income to pay your housing costs plus all additional monthly debt (41% ratio). These ratios may be exceeded to a certain amount if the borrower has compensating factors. Applicants for loans may have an income of up to 115% of the median income for the area. Maximum USDA Guaranteed Loan income limits for your area can be found here. Maximum USDA Direct Loan income limits for your area can be found at here. Direct Loan applicants must prove their family is without adequate housing, and also prove their ability to afford the new mortgage payments.
How much can I can borrow with a USDA loan?
When asking yourself the question "how much mortgage can I afford with a USDA loan", there are several factors that will give you the answer. The maximum amount for an USDA home loan is determined by:
Maximum loan: The is not a maximum loan amount set for USDA Home Loans. Instead, a borrowers debt-to-income ratios will determine how much they can afford (29/41 ratios). In addition to the debt ratios, the borrowers monthly household income must be smaller than the USDA allowed maximum income limit for your the area of the home. Maximum Guaranteed Loan family income limits for the entire country can be found at here.
Maximum financing: The maximum USDA Rural Loan amount will be 102% of the appraised value of the home (100% plus the 2% USDA loan guarantee fee).
What is needed for down payment and closing costs?
USDA mortgage loans don't require any money for a down payment and they also allow the borrower to place the closing costs into the total loan amount (if the home appraisal permits).
What property types are allowed for USDA mortgage loans?
While USDA mortgage guidelines do require that the property be Owner Occupied (OO), they do allow you to purchase condos, planned unit developments, manufactured homes, and single family residences.
How long do I have to wait after bankruptcy to apply?
Criteria for USDA loan approvals state that if you have been discharged from a Chapter 7 bankruptcy for three years or more, you are eligible to apply for an USDA mortgage. If you are in a Chapter 13 bankruptcy and have made all court approved payments on time and as agreed for at least one year, you are also eligible to make a USDA Loan application.
usda direct home loans
Owning a home is a huge responsibility which shouldn't be taken lightly when you're looking at FDA loans. There is a lot to learn before you dive right in, although the first step is often to get approved for FDA home loans. People who have taken mortgage in the past have contributed their knowledge to this article so you can learn how to avoid the mistakes they've made, so read on about the rural development direct loan program.
Hire an attorney to help you understand your USDA loan income limits and property limits. Even those with degrees in accounting can find it difficult to fully understand the terms of a mortgage loan and the different types of rural development income limits, and just trusting someone's word on what everything means can cause you problems down the line. Get an attorney to look it over and make everything clear on the USDA loan limits.
If you are planning on purchasing a house and are a USDA first time home buyer, make sure your credit is in good standing. Most lenders want to make sure your credit history has been spotless for at least a year if you're looking to get approved for a USDA first time home buyer loan. To obtain the best rate for a USDA first time home buyer program, your credit score should be at least 580. Remember that the lower your score is, the harder the chances of getting approved if you are a first time home buyer USDA.
In addition to that, you can also take advantage of the USDA first time home buyer grant which helps.
Check out the interest rates for 30, 15 and 20 year term lengths if looking for a USDA refinance. Many times the shorter the term length the lower the interest rate. Although you may think you payment will be higher on a shorter term loan on perhaps double wide financing, you can actually save money on your payment by choosing a lower interest rate and a shorter term on the USDA streamline refinance.
Although using money given to you as a gift from relatives for your down payment is legal, make sure to document that the money is a gift. The lending institution may require a written statement from the documentation and donor about when the deposit to your bank account was made. Have this documentation ready for your lender if you're looking for a home loans direct.
When comparing USDA direct vs guaranteed loans and before giving personal information to any lender, check with your local Better Business Bureau. Unfortunately, there are predatory lenders out there that are only out to steal your identity. By checking with your BBB, you can ensure that you are only giving your information to a legitimate home mortgage lender.
Put as much as you can toward a down payment. Twenty percent is a typical down payment, but put down more if possible. Why? The more you can pay now, the less you'll owe your lender and the lower your interest rate on the remaining debt will be. It can save you thousands of dollars.
Pay off or lower the amount owed on your credit cards before applying for a USDA rural loan with USDA approved lenders. Although your credit card balances do not have to be zero, you should have no more than 50 percent of the available credit charged on each credit card. This shows lenders that you are a wise credit user when trying to get approved with USDA mortgage lenders.
If you have just started a new job within the last year, do not embark on the process of buying a home for a USDA loan Texas. The best home mortgage rates go to those that have been with a company for a number of years. Having a job for a short time is seen as a risk, and you will be the one to pay for it with a higher interest rate.
A USDA home loan Texas can be a great thing once you can get qualified.
Know that Good Faith estimates are not binding. These estimates are designed to give you a good idea of what your mortgage will cost on your home loan direct. It should include title insurance and points, and appraisal fees. Although you can use this information to figure out a budget, lenders are not required to give you a mortgage based on that estimate.
Learn about fees and cost that are typically associated with a home mortgage. There are so many strange line items when it comes to closing on a home. It can be a little bit discouraging. But with a little homework, you can talk the language, and this will make you better prepared to negotiate.
Put as much as you can toward a down payment. Put down more if possible, even though twenty percent is a typical down payment. Why? The more you can pay now, the less you'll owe your lender and the lower your interest rate on the remaining debt will be. It can save you thousands of dollars on your direct home loan.
Before you begin home mortgage shopping, be prepared. Get all of your debts paid down and set some savings aside. By seeking out credit at a lower interest rate to consolidate smaller debts, you may benefit. Having your financial house in order will give you some leverage to get the best terms and rates.
When comparing the USDA direct vs guaranteed loan program and FHA, you should contact your credit bureau if you find incorrect information on your credit file. There are so many instances of identity theft happening each year. For this reason, most credit bureaus have risk managers that have experience dealing with this type of thing. Also, the credit bureau can mark your credit report as one that has had their identity stolen.
Speak with a broker and ask them questions about things you do not understand on USDA appraisal guidelines. It is essential that you know exactly what is happening on your USDA appraisal. Be sure the broker has your contact information. Check your emails to see if the broker needs more information when you get your USDA appraisal requirements back.
Always read the fine print when seeking a USDA home loan pre approval and even on double wide financing. If you have a hard time understanding the information, get some help with an expert that does not work for the lending company for a USDA home loan Texas. You want to make sure that the USDA home loans in Texas terms do not change after a certain amount of time. The last thing you want is surprises.
Take note of home buying season. Usually markets will have cold and hot selling periods if you're looking for a USDA home loan pre approval. The hotter the selling period, the more shady lenders are likely to be around. If you know what trend the market is in on double wide loans, you will better be able to guard against people looking to take advantage of you.
Check the internet for mortgage financing. You don't have to get a mortgage from a physical institution anymore. Lots of solid lenders operate entirely online. These loans are often processed quicker and they're decentralized.
Most financial institutions require that the property insurance and taxes payments be escrowed. This means the extra amount is added onto your monthly mortgage payment and the payments are made by the institution when they are due. This is convenient, but you also give up any interest you could have collected on the money during the year.
Now that you know what it takes to get a mortgage which fits your needs, you have to get down to work and do it. Follow the steps laid out here and begin your planning process. Soon enough, you'll find a great lender who is offering a great rate and your job will be done.
What are USDA Loans and How Can I Get One?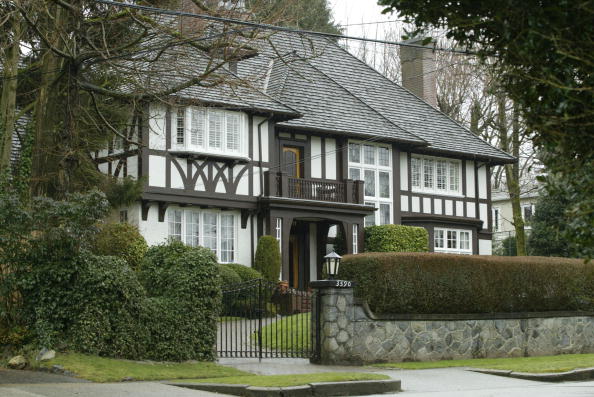 If you are willing to forgo city living in favor of suburban living, a USDA loan might be an option for you. What is a USDA loan, you might ask? It might be a term you've heard of but never really paid much attention to, but it is worth looking into if you are buying a new home and want to see which types of loans are available to you. I'd never heard of a USDA loan until recently, and it turns out that there is a lot more to it than initially meets the eye. USDA loans are issued by the U.S. Department of Agriculture's mortgage program and are offered to families and individuals that qualify throughout the country.
Traditionally, those who qualify for a USDA loan of any type are going to need to meet several requirements, including the inability to obtain a traditional mortgage, a low income level, a low credit score and/or little to no down payment. One of the biggest misconceptions surrounding the USDA loans offered by the USDA is that you have to be a first-time homebuyer to qualify for this program, but this is not the case. Additionally, being a farmer or living in the middle of the country without access to civilization is also not a requirement. Too many people overlook this particular USDA loan program because they assume that they don't qualify living in a very suburban community in a gated community with plenty of amenities and no land. It's not the case.
The USDA loan program has been in existence since 1991, which means it's a well-oiled machine in addition to the U.S. government's efforts to boost home ownership in rural communities throughout the past several decades. Helping buyers who might not be able to afford a home otherwise, the USDA loan program has helped millions of American families realize the American dream of homeownership.
The answer is very simple. A USDA loan is a home loan offered to homeowners living in rural communities by the U.S. Department of Agriculture's home loan mortgage program. Where it becomes a little more complicated is when it comes down to the details. Not everyone is eligible to receive a USDA loan, and not everyone that lives in rural communities meets income requirements and household requirements to qualify for this type of loan. However, if you know that the home in which you want to live is located in a rural community, it might pay to pay attention to this to determine whether or not you qualify for this type of home loan.
There are three types of USDA loans, each of which we will delve into and discuss. Each one has slightly different requirements for borrowers to meet, but each one is a complete home loan that makes the process of buying or building a home that much simpler for all homeowners.
The first type of USDA loan is the Direct Loan. This is a loan that allows you to purchase a home if you are a very low or low-income family living in a rural community within the United States. The definition of low or very-low income is different in every area of the country based on the average cost of living, the employment rate, the economy and many other factors. What might be considered a low-income household in New York City, for instance, might be far more than the income requirements for a low-income family in Mississippi. To find out what the income requirements are for your area, you'll want to head to the U.S. Department of Agriculture's USDA loan income requirements homepage to search through your area.
From that point, you will then enter your household size, your income size and all the other personal information asked to determine whether or not you qualify for a USDA loan through this program in your particular area. I wish I could tell you that there was a flat out guideline for this to make it much easier to understand, but there are so many variances and considerations to make that this becomes nearly impossible. Direct loans have very strict requirements because they are the type of USDA loans that are geared toward those who show exceptional financial need. These funds can be used for buying, building or even repairing homes in rural communities. For those who are really in need, USDA loans in the direct loan category even come with repayment periods of up to 38 years, which is 8 years longer than the longest mortgage repayment average.
USDA loans that fall into the direct loans category may not exceed more than 1800-square feet, and the market value is typically required to fall below the loan limit in the area. The number differs significantly based on location, so one USDA loan applicant might be able to apply for a half million dollar home somewhere in California while a Georgia buyer is only able to secure a $100k USDA loan for a new house the same size.
This particular type of USDA loan is used to offer low interest rates, and potential loans that do not require a down payment (please note that not putting down the required amount or choosing to forgo a down payment at all means paying private mortgage insurance premiums, which are quite expensive). This type of USDA loan allows buyers to apply for a mortgage through a local lender that participates in the USDA loan program, and the USDA loan guarantees backing to the lender.
This type of USDA loan has some more lenient eligibility options. For example, this type of USDA loan is available for refinancing as well as purchase or building. These USDA loans do not come directly from the U.S. Department of Agriculture, but rather from a third-party lender who partakes in the USDA loan program with the government department. This means that buyers/builders have to meet fewer income restrictions and requirements in order to qualify for a loan guarantee.
Home Improvement Loans and Grants
Because the USDA does not want to tell those who already own homes that they cannot get money from this government assisted program to help with the cost of homeownership, the department has issued this type of USDA loan to those who qualify. Any rural homeowners in the country are able to take a loan of up to $27,500 in the form of either a loan or assistance so that you can make needed repairs to your home. This is often something that is offered to those in need of new roofs, repairs that they cannot otherwise afford and other means of home upgrade.
You already know that in order to qualify for any of the above mentioned USDA loan types, you have to meet certain income requirements. Of course, we cannot tell you what these income requirements are, but we can tell you that it is easy to figure it out if you know your monthly gross income, your county and your family size using the U.S. Department of Agriculture's USDA loan income eligibility homepage to figure it all out. Other USDA loan qualifications that are required by the USDA for a loan include the following.
You must be a U.S. citizen or permanent resident
The monthly payment of your new home must not exceed 29% of your income
You must have a grand total of less than 41% of your income utilized for your new mortgage and all other debts included
Your credit score must be higher than 660
You must have a steady job for a minimum of 24 months
No collections accounts within the past 12 months listed on your credit report
The home must be (as listed with the USDA loan program requirements) "decent, safe and sanitary"
Families or individuals may not be able to secure another loan
You show the greatest need – meaning that you can prove a very low income for your area
The U.S. Department of Agriculture wants Americans to be able to buy homes that they might not otherwise qualify to buy based on income requirements, home size and down payment requirements as stipulated by a traditional mortgage. That means that this is a company that is willing to go to bat for you if your credit score is a bit low, if you are not quite on the cusp of income requirements and if there are some special circumstances to consider. Essentially, USDA loan programs are going to go the extra mile to ensure that you are given every possible avenue when applying for and qualifying for this type of loan.
You will not know whether or not you qualify for a USDA loan unless you fill out an application and see if you meet the requirements. Even if you think that you do not meet them, you might be surprised just what you can afford and just how you can afford to purchase, upgrade, renovate or build a new home using a USDA loan to get you started.
Tennessee Government Loan Pros
USDA Rural Development Loans – a 100% financing Option for Homebuyers
Home Buyers still have access in many areas to a little known US Government Loan Program that offers 100% financing for the purchase of a Home in eligible areas. USDA Eligible areas have been designated as "Rural" due to population density. Strangely enough, only non-farm residences can qualify, however single family homes and condos can qualify. The program is designed to help develop home buying options in less densely populated areas that may be underserved by mainstram home loans. There are many areas in Tennessee and Tennessee State that qualify for the USDA Rural Development Zero Down Payment Home Loan Program.
With the USDA Rural Development Home Loan program, the borrower is not required to make a down payment nor are they required to Pay Mortgage Insurance Premium (aka MIP or PMI).
On a $250,000 USDA backed home purchase there are two areas that you save: First, There is no down payment requirement, so you will save $8,750 versus an FHA Loan, with the required FHA down payment of 3.5%. Second, Since the MIP rate is much lower, you will save $202/month in MIP (Mortgage Insurance Premium). The combination of these two savings make this program a very attractive for first time homebuyers, as you can qualify for more home with the same payment and income.
There are three primary pre-requisites to qualify for the USDA Rural Development Home Loan:
1. Borrowers must qualify under the maximum household income cap
2. The home must be located in a USDA eligible region/address
3. All borrowers must have minimum 620 Credit Score
1 Borrowers must not exceed the annual household income requirement For example. a family of 1-4 must not exceed a household income greater than $74,050 annually in most areas. We recommend a quick 5 minute phone call to discuss your 'total household income' under USDA guidelines. Contact Bill McDonald at 866-435-6553 toll free direct.
2 Borrowers must purchase a home in a USDA-RD approved region/address. You can search by map or address. Below is a link where you can by-pass the map and type in the physical address to get instant verification – Verify a USDA eligible address. I always recommend that my clients work with a Real estate agent that understands the USDA Rural Development Program. From helping you find and locate a USDA RD eligible home, to understanding the funding and closing process, it is key that your agent understand this program.
3 USDA Credit Score Guidelines. The USDA program is about as "flexible" as any loan program available today. In some cases, borrowers may even qualify with collections, or a recent bankruptcy. Most lenders do require a 640 minimum score now, however these details change. call for updates.
We offer a Free No Obligation Mortgage Credit Analysis. This will give you a game plan for establishing sufficient credit to qualify and detailing the home buying process.
To get started, please give us a call at 866-435-6553 toll free direct, ask for Bill McDonald. VanDyk Mortgage is a USDA Guaranteed Direct Lender and your source for all Government Home Loans. We have been making Government Loans since 1987.
VanDyk Mortrgage funds USDA, VA and FHA Loans Direct. We offer USDA, FHA, FHA Jumbo, VA, VA Jumbo, Conventional Loans up to 95%, Conforming Jumbo, and True Jumbo Loans