How to Avoid ATM Fees When Traveling Abroad
Chances are that it's happened to you.
You're in a foreign country and you need cash, so you find an ATM and withdraw some. The next thing you know, you're slapped with a cornucopia of fees and charges.
Considering the alternatives—like going to a currency exchange counter—ATMs are generally the least painful way to get cash abroad.
Even though the fees are usually lower, using ATMs can still burn a pretty big hole in your pocket.
Of course, one way to avoid ATM withdrawal fees abroad is to use credit cards for your purchases. But in most cases you're just swapping ATM fees for credit card fees, and the net effect is about the same. That is, unless your credit card doesn't charge a foreign transaction fee, which can be up to 3%.
But finding the best credit cards to use abroad is a topic for another day. For now, we are focused on the best ways to access cash abroad.
Of course there are many things that cannot be paid for with a credit card anyway, particularly in less developed countries. No matter where you go, you're going to need some cash.
Read on to find the best way to access cash while travelling abroad.
When you withdraw cash from a foreign ATM, there are four types of fees you have to look out for.
Naturally fees vary by bank, but no matter how you slice it, you're going to get hit with a combination of the ones below.
1. Flat Fee from Your Bank: This is a fixed fee that your bank charges for using ATMs outside of its network. These fees usually vary between $2 and $5 and veer toward the higher end for foreign withdrawals.
2. Flat Fee from the Foreign Bank: Not only do you usually have to pay a fixed fee to your bank, but you also have to pay a fixed fee to the foreign bank which owns the ATM you're using. This again is usually in the range of $2 and $5.
3. International Transaction Fee: Instead of a fixed fee (or in addition, if you are unlucky), your home bank may charge a percentage fee for foreign withdrawals. These are in the neighborhood of 1-3%.
4. Currency Exchange Fee: The ATM interbank network—like Plus (operated by Visa) or Cirrus (operated MasterCard)—will also take a 1% cut.
All this adds up.
A typical case would be getting hit with two fixed fees—one from your home bank and the other from the foreign bank—and then a 1% charge from the ATM interbank network. A worse case would also include getting hit with an extra 1-3% fee.
So let's look at a typical and rather conservative example.
Assume you withdraw the equivalent of $100 twice a week, and you get hit with the following fees per withdrawal:
Your home bank charges you a flat $5;
The foreign bank charges you a flat $2.50; and
The ATM interbank network hits you with 1% (or $1).
That's $17 in fees per week, or around $74 per month, or $884 per year in ATM fees
And that's just using somewhat conservative assumptions. Depending on your bank, you could get hit for a lot more.
I don't know about you, but thanks to the Fed's war on savers and their artificially low rates, I'm already getting screwed on the interest paid on my deposits. I'm in no mood to unnecessarily give the banks $884 (or more).
Thankfully I don't have to, and neither do you.
Schwab—The Hands-Down Best Choice for Withdrawing Cash Abroad
Far and away the best way to withdraw cash from an ATM abroad is with a Schwab Bank Investor Checking Account.
Schwab doesn't charge you any ATM fees and reimburses you for all the other fees charged by other parties. It's simply the best way to access cash abroad.
There is no minimum to open or maintain an account, and there are no monthly fees.
Schwab has been offering these benefits for many years. The company views it as a way to distinguish itself and attract new clients. I see no reason for these benefits to go away any time soon.
As far as I know, there is no other US retail bank that offers the same benefits.
The closest one is a cash management account from Fidelity. This account is nearly identical to the Schwab Bank Investor Checking Account, except that it does not reimburse the 1% foreign conversion fee imposed by the interbank ATM networks (like Plus or Cirrus).
That makes the Schwab Bank Investor Checking Account the clear winner when it comes to getting cash abroad.
Using credit cards abroad, however, is a whole different animal and a topic that will be tackled in a future dispatch.
Part of International Man's objective is to help you be a savvy international traveler.
Be sure you get the free IM Communiqué to keep up to date with the best travel tips.
Nick is Doug Casey's globetrotting companion and is the Senior Editor of Casey Research's International Man. He writes about economics, offshore banking, second passports, value investing in crisis markets, geopolitics, and surviving a financial collapse, among other topics. He is a CFA charterholder. In short, Nick's work helps people make the most of their personal freedom and financial opportunity around the world. To get his free video crash course, click here.
Making the Most of Your Personal Freedom and Financial Opportunity Around the World

If I were to add up the amount of money I have spent over the last decade of travel on ATM fees alone, I would probably want to kick myself. My bank charges me $5 every time I use a foreign ATM. Every. Single. Time. Because of that, I have gotten into the habit of taking out as much cash as I am allowed when I visit an ATM overseas, simply to avoid paying the fees over and over again. I take out the most allowed, then it lasts me longer and I pay less in the end.
This is not a fool proof plan, and it often leaves me with money leftover, or having to spend $5 just to take out the exact amount I'll need for one more night somewhere. Or how about that time that I couldn't do the math and ended up spending $5 to pull a grand total of about $8 out of an ATM, only to have to go back and spend $5 more just to get the amount I originally wanted. Yeah, that happened.
In an effort to stop the madness, I finally decided to open a Charles Schwab bank account, and it has worked like a charm.
Charles Schwab is an online bank, which means they don't have ATMs, which means rather than penalize us for using other bank's ATMs, they reimburse us for all ATM fees at the end of every month. All of them, whether in the US or overseas, no fee for reimbursement.
Because Charles Schwab is an investment banking firm, there is a bit of a strict application process, including a credit check, and it honestly was the most tedious set up of a bank account that I've ever been through. I can testify that it is worth it, though, and I want to share those steps with you so you can join me in not paying for any more ATM fees.
How to Set up a Charles Schwab Checking Account:
2. Apply, providing all necessary credit info. You can't just get a checking account, you have to apply for a brokerage account too, which is an investing account, even if you don't use it. This is why it's a process and includes a credit check.
3. Once approved, they will do a test deposit into your pre-existing, linked bank account that you set up in the application process (with whatever bank you already have), and you'll need to verify the amounts in your new Charles Schwab account online before proceeding. This is done by logging into your existing online bank account, checking the amounts of the deposits from Charles Schwab, and then going back to your account on Charles Schwab to enter the amounts in the spaces prompted.
To verify your trial deposits online, login to your account, go to Accounts > Transfers & Payments > External Accounts > select the correct CS account (probably the checking account) > and click Add External Account, which will then give you the option to either add a new account OR verify deposits. Select Verify Deposits and complete the process.
4. Once those are verified, you'll need to deposit money from your linked external account into your new checking account. This is done via the Online Transfer tab.
5. Only after you've deposited money into your checking account can you then request a debit card, which you do online. When you get your debit card, you also set your pin, don't forget what it is because you can't call to get a new one. If you can't remember it, you get locked out of the ATM after three tries. If this happens, you can call customer service and ask them to reset it so you can try three more times. If all else fails, you'll have to request a new pin, which they have to mail to you, you can expedite it for $15. If you are leaving for a trip or already out of the country, this is not a good option for obvious reasons.
6. Receive your debit card in the mail, transfer money into your account so you can start using it, and you're good to go.
Yes, this may seem like a lot of steps for a bank account. The good news is, the customer service is all US-based and they are extremely kind and helpful, so if you have any questions whatsoever, do not hesitate to jump on the phone and let them walk you through any of the steps.
If you want a savings account attached to your checking account (because the brokerage account is not a savings account, it's an investment account), you'll have to apply for that one as well. This is a good idea if you have a large sum of money that you want to collect decent interest on.
The checking account is protected by the FDIC, so it's safe to leave a decent amount of money in there. If you lose your debit card, simply contact the bank and they will issue you a new one, monitoring for any fraudulent charges in the meantime.
Once you have your magic debit card, you can pull money out of your account at any ATM in the world and Charles Schwab will reimburse you the fees. You could even designate this account as your travel account if you'd like a separate place to save for your trips. BOOM.
Enjoy this post? There's a lot more where this came from. Travel the world sooner and smarter, while saving more money. Here's your shortcut.
It's not that much of a hassle. Once you link an existing bank account, which you have to do when you set up the account initially, you can transfer online. It just takes a few days to go through.
Okay, thank you. That sounds simple enough. I can't believe I'll have a brokerage account…so weird.
It is weird, but everyone who does this will have one, and you can just leave it without worry!
Also just an FYI since I've done it. You don't even have to the trial deposit if you bank with Chase, and I assume other institutions that have online verifying capability. All I had to do was login using my Chase online account info and then Chase sent me a verification number I entered. Now I am just waiting for the checking account information to generate. I think the website said 24 hours.
That is a great tip for existing Chase Bank users! Thanks for sharing!
I leave for a trip in 3 weeks and want to open an account today. I spoke to 2 Charles Schwab representatives and they said that will definitely be enough time but I'm just wondering how long it took for you? They estimated around 10 days – 2 weeks which seems like enough but I don't know if I trust them. It would be a shame to set it all up just to not have the card ready to go when I leave.
It should be enough time, as long as you stay on top of it. You have to initiate requests for your pin and debit card, etc, so just make sure you are moving the steps along and not waiting.
So if I get an account and let's say I am withdrawing money in Bangkok at an atm that charges. I am going to be charged for the atm fee as well as the international fee. Correct?
And does this bank reimburse both of those fees?
Or just one of them?
There is only one fee – the one that the ATM charges, and yes, Schwab reimburses you.
Hi, do you happen to know whether this card is available for Germans, too? Thanks
I think they have an international branch, so that is what you'd need to look into. Let us know if you do!
I recently opened a brokerage account and they were able to add a debit card to it. What is the difference between this method opposed to opening a checking account?
I'm not sure, good question for customer service.
Thx, I'm very happy with my new bank account. Is it now possible to close my old checking account at my old bank? Was it only necessary through the verificstion process? Or do I have to have a 2nd checking account elsewhere ?
Glad you are enjoying it! I don't think you need to have any other bank account, since the only reason for having one linked is so you can transfer money from it, if you want to. But you can make mobile deposits, or in person at a branch, and you should be able to set up direct deposits as well, so I don't know why you would need to have another bank account for any specific reason. You can always check with customer service, they are very helpful.
I noticed that some ATMs ask you on one of the screens if you'd like to use the local currency or your home currency. I saw one where the home currency was the default option and almost made the mistake myself. When given a choice you should always pick the local currency. Maybe you used an ATM with one of those options and chose the home currency? To my knowledge ATMs are supposed to let you make the withdrawal in the local currency but I might not know everything.
I just called them. They say minimum investment to be able to open a bank account with them is 25.ooo dollars and there is no other options… ?
Not true. There is no minimum investment or minimum balance required for this bank account.
Hi Jackie! How long did this process take? I leave for Spain in a little over a week for the semester and am not sure if I can make it happen by then. Also, does Charles Schwab ship cards internationally?
It takes longer than a week, and no they don't ship internationally. In fact, you can't set up an account if they find out you aren't physically in the States. Get it next time!
I don't think you have to have any amount in there, but this is a good question for Customer Service!
I just read the requirement. The $1000 opening balance on the brokerage account is waived if you also open the checking account.
The checking account is the one we're after, and there are no minimum balances required.
Hey Jackie! Question on this. There are many ATM's in the states that charge just for using the ATM itself. For example, I often see a message like, "This ATM charges a fee of $2.50 in addition to any other fees your bank may charge." My credit union never charges their own fee for using ATM's, so my bank statement only ever shows the charge that the ATM warned me about. Is that how ATMs work in Europe? Does CS reimburse for those types of "ATM usage" fees? I already went ahead and made the CS account, because I like you idea of also using it as a traveling account! Just asking so that I am prepared
Thanks!
Great clarification question. Yes – this is how ATMs work in Europe and all over the world, so your bank will (or will not) charge a fee, and the ATM will also charge a fee. And YES, Charles Schwab reimburses for these fees, so for example, that $2.50 fee from the ATM will show up on your account, and then it will be reimbursed and you won't have to do anything. Simple as that!
Charles Schwab Account = No ATM Fees
by Dante · Published July 1, 2015 · Updated June 16, 2016
If you're from the US this is probably the best advice you can receive before moving abroad. Getting a Charles Schwab account (at the time of writing only open to Americans) will make living in the Philippines or anywhere else so much easier for you.
They refund all ATM fees even internationally. Put all of your money in that account and have no worries about fees.
Before moving to the Philippines I never had any idea how awful banks are. Now that I have moved abroad I know that they are all the worst.
Citibank told me that you could withdraw USD from their ATMs as they have branches in the Philippines. I had done a lot of research and had never heard of this.
I asked the guy (mid level employee, not a teller) I was talking with if he could please check with the manager. He goes and asks the manager and then gets on the phone. Then he goes and talks to the tellers, two of which are middle aged Filipina ladies.
He comes back over and tells me that the manager didn't know so they called someone else. They said that yes I would be able to, and the tellers confirmed. Then I arrive in Asia and hey what do ya know…. you can't do that. Citibank Philippines is a completely different account than my US Citi account.
This means I would have to get an account with them that has a $2500 USD min balance (lol that min balance in third world country) and it would cost me money to transfer it over. I was a broke backpacker that was not an option. Had they not lied to me I would have got a Charles Schwab account.
Another bank told me that there was no fee for doing foreign transactions. Just the same standard fees you pay when withdrawing from any ATM that wasn't their branch. What they didn't mention is that they charge a 3% exchange rate fee.
After you add up the fees they charged for using a different ATM, the fees the other bank charged, and the hidden exchange rate I would have been spending about $60 a month on withdrawals if I used that card every month.
So How To Avoid Philippines Banking Fees?
Getting an account with Charles Schwab is the first step to take. Since they refund all of the ATM fees that saves you half of your total fees. After that you will want to set up a bank account in the Philippines or whatever country you will be living, and make sure it is a dollar account.
Then you can transfer any amount of money over and Charles Schwab will charge you $25 on their end, while the Philippines bank I have charges $5. Take your dollar to the money changer that gives the best rate and you don't pay much at all.
If you are just on a vacation and won't open a bank in Asia you should still go the Charles Schwab route. Give the scummy banks as little as you can.
Charles Schwab Bank Reviews & Info
From their wide range of deposit accounts to an approach to customer service that's unique in the financial arena, Schwab Bank was created to meet the high standards and varied needs of their valued clients. Charles Schwab Bank strives to be a leader in the community. The bank is committed to helping serve the banking and credit needs of its entire community, including low and moderate income individuals. . see more
Charles Schwab Bank Review Highlights
Review Charles Schwab Bank
Share or Get your friends opinion about Charles Schwab Bank
Q&A 0
Followers 0
Misc 0
Total 0
Information on this page is provided 'as is' and solely for informational purposes, not for any other purpose or advice. In addition, this information does not originate from us and thus, we do not guarantee its accuracy.
You can check the profile page of each professional or company to determine whether they are a paying advertiser (indicated by the word "sponsored"). Regardless of advertiser status, none of the listings, reviews, or other information on Wallet Hub constitutes, in any way, a referral or endorsement by us of the respective financial company or professional, or vice versa. Furthermore, it is important to note that the inclusion of a financial company or professional on Wallet Hub does not necessarily indicate their involvement with the site or control over the information that we display. Information is displayed first and foremost for the benefit of consumers.
Victoria/V.E. Schwab Подлинная учетная запись
NYT/USA/Indie Bestselling Author of more than a dozen novels. Traveler. Whimsical Slytherin. Rep'd by @hroot.
Вы внесли @veschwab в черный список
Вы уверены, что хотите видеть эти твиты? Если вы просто просмотрите твиты, @veschwab по-прежнему останется в черном списке.
Да, показать профиль
Victoria/V.E. Schwab начал(а) читать
Скопировать ссылку на твит
Разместить твит
Nearly 4 years ago I sat in a little flat in Edinburgh and wrote the words, "Kell wore a very peculiar coat." Today, it's done.pic.twitter.com/VodbRmbIoB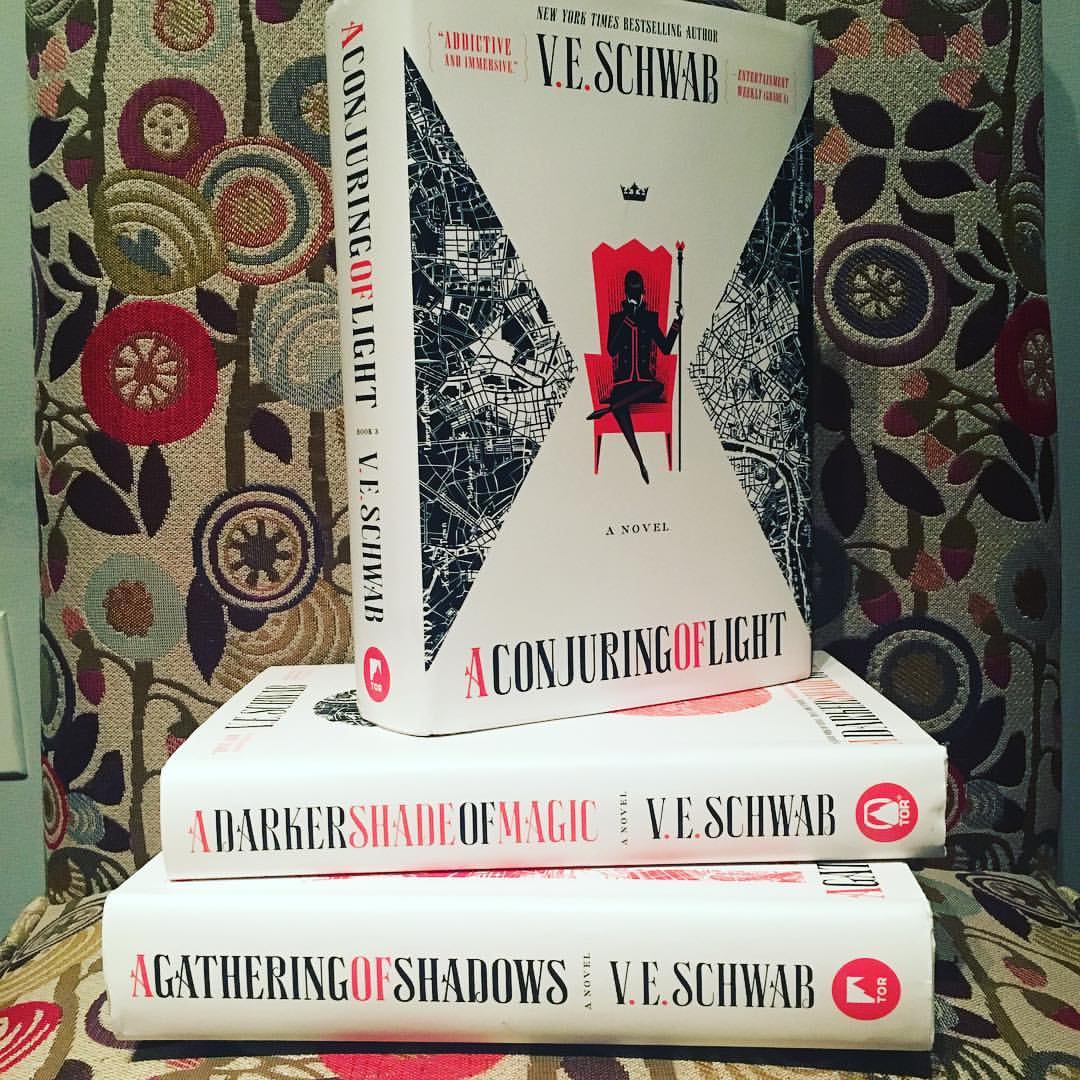 Скопировать ссылку на твит
Разместить твит
Victoria/V.E. Schwab Ретвитнул(а) Marjorie Chua
Victoria/V.E. Schwab добавил(а),
Скопировать ссылку на твит
Разместить твит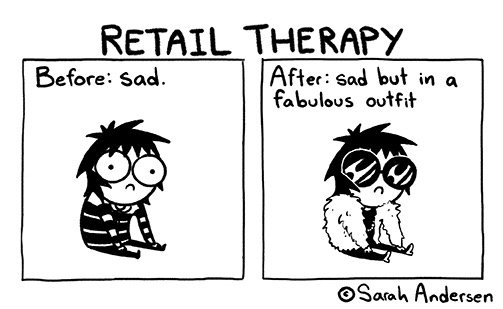 Скопировать ссылку на твит
Разместить твит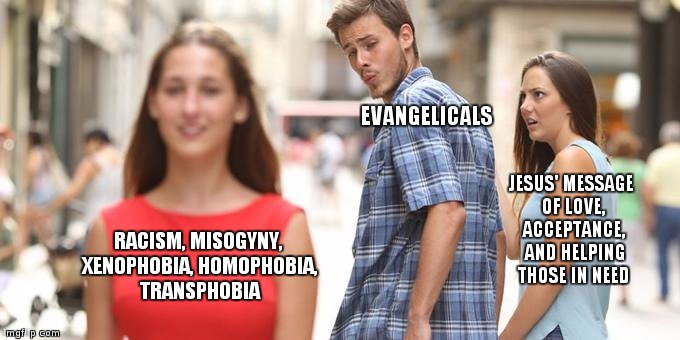 Скопировать ссылку на твит
Разместить твит
ME: I will edit 5,000 words and then drink bourbon! WORD: You've only done 2,000. ALSO ME: I will edit 2,000 words and then drink bourbon!
Скопировать ссылку на твит
Разместить твит
My friend @MinkyuLee1 is reading the first darker shade book and he just got to the part where Kell and Lila meet @veschwabpic.twitter.com/CF0DA1Iyw2
Скопировать ссылку на твит
Разместить твит
Victoria/V.E. Schwab Ретвитнул(а) Maya
Victoria/V.E. Schwab добавил(а),
Скопировать ссылку на твит
Разместить твит
"You are far too familiar with your prince." "So you admit it then? That you're mine."pic.twitter.com/vlur3PshZ3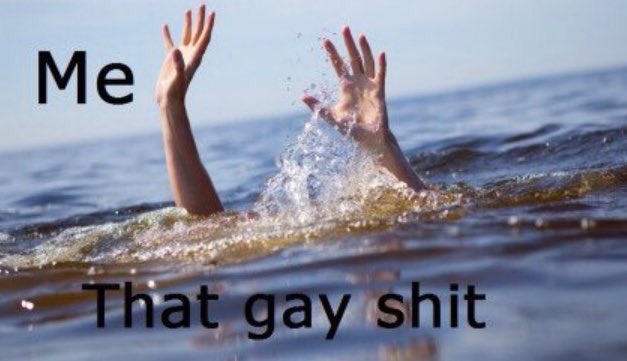 Скопировать ссылку на твит
Разместить твит
I'm not writing a book, I'm writing a chapter. I'm not writing a chapter, I'm writing a page. I'm not writing a page, I'm writing a line.
Скопировать ссылку на твит
Разместить твит
I wish I could just invent bad guys for a living. Oh wait.
Скопировать ссылку на твит
Разместить твит
Скопировать ссылку на твит
Разместить твит
drafting = planting the trees revising = realizing you planted the wrong trees in the wrong places & you're lost & you're going to die here
Скопировать ссылку на твит
Разместить твит
Встроить видео
These people formed a human chain to help save a man from a car that was being swept away by floodwaters http:// cnn.it/2xxXOpx pic.twitter.com/uS5sOqAmp1
Скопировать ссылку на твит
Разместить твит
Victoria/V.E. Schwab Ретвитнул(а) Brooksy14
Like Harry Potter and A:TLA? Start with ADSOM. Like Marvel and DC? Start with VICIOUS. Like Sin City and monsters? Start with SAVAGE SONG. https:// twitter.com/salitono/statu s/902548149943848960 …
Victoria/V.E. Schwab добавил(а),
Скопировать ссылку на твит
Разместить твит
Встроить видео
God bless whoever was in this Spider-Man suit making the kids smile at the convention centerpic.twitter.com/urVxrUrcfc
Скопировать ссылку на твит
Разместить твит
Скопировать ссылку на твит
Разместить твит
Logging off bc I need to edit at least 5,000 words today, sign 1,000 more pages, and work on my speech for Sirens. If you see me, scold!
Скопировать ссылку на твит
Разместить твит
When someone parachutes into your mentions to inform you that they don't like your mundane tweetpic.twitter.com/KUGu1MeEcA
Скопировать ссылку на твит
Разместить твит
Mikel Jollett Ретвитнул(а) Christopher Hayes
Mikel Jollett добавил(а),
Скопировать ссылку на твит
Разместить твит
Скопировать ссылку на твит
Разместить твит
The more books I write, the more I loathe drafting and love revising. I can't breathe until I've got something to work with, make better.
@veschwab еще ничего не твитнул(а).
Загрузка может занять некоторое время.
Вероятно, серверы Твиттера перегружены или в их работе произошел кратковременный сбой. Повторите попытку или посетите страницу Статус Твиттера, чтобы узнать более подробную информацию.
Выбрать географическое положение
Указывать в твитах местоположение
Эта настройка позволяет добавлять в твиты информацию о местоположении, например название города и точные координаты, на веб-сайте и в сторонних приложениях. Вы можете удалить сведения о местоположении из своих твитов в любое время. Подробнее

Вот ссылка на этот твит. Скопируйте ее, чтобы твитом легко можно было поделиться с друзьями.
Добавьте этот твит на свой веб-сайт, скопировав указанный ниже код. Подробнее
Добавьте это видео на свой веб-сайт, скопировав указанный ниже код.Подробнее
Встраивая содержимое из Твиттера на свой веб-сайт, вы соглашаетесь с Соглашением разработчика и Политикой для разработчиков.
Еще не в Твиттере? Зарегистрируйтесь, следите за интересными для вас событиями и получайте новости по мере их появления.
Короткие номера для отправки и получения:
Это ваша лента, где вы будете проводить большую часть времени, получая мгновенные уведомления о том, что интересует именно вас.
Наведите на изображение профиля и нажмите кнопку чтения, чтобы перестать читать любую учетную запись.
Выражайте свои чувства без слов
Когда вы найдете твит, который вам очень нравится, то нажмите значок сердечка — поделитесь своей любовью с человеком, который его написал
Самый быстрый способ поделиться чьим-либо твитом с вашими читателями — ретвитнуть его. Нажмите значок со стрелочками, чтобы мгновенно сделать это.
Поделитесь своими мыслями о любом твите, просто ответив на него. Найдите тему, которая вам интересна, и вступайте в беседу.
Мгновенно узнавайте о том, что обсуждают люди прямо сейчас.
Получайте больше того, что вам нравится
Читайте больше учетных записей, чтобы получать мгновенные обновления о том, что вас больше всего интересует.
Читайте самые последние беседы на любую тему, мгновенно появляющиеся в вашей ленте.
Следите за тем, как разворачиваются лучшие истории.