Chase Sapphire Reserve Card Reviews
Even though the Chase Sapphire Reserve's 50K intro points bonus aren't as high as its initial 100K bonus, the card's host of high-end travel reimbursements and perks make it an industry leader.
Review Topic:
Credit Cards,
Personal Finance
Website:
https://chase.com/chase-sapphire-reserve
About Chase Sapphire Reserve Card
The Chase Sapphire Reserve Card was the talk of 2016 with its 100,000-point sign-up bonus. However, Chase announced the card's bonus has dropped to 50,000.
That leaves rewards-seeking asking a few questions: Is Chase Sapphire Reserve still meaningfully better than the competition? What are its pros and cons? Who's the ideal cardholder?
To help you find some answers, here's what we know at this point:
How Does the Chase Sapphire Reserve Card Work?
The Sapphire Reserve Card is part of the Visa Infinite network and the sixth card in Chase's Ultimate Rewards family, which already has a strong reputation for airline and hotel partnerships.
Sapphire Reserve's Points Structure
After spending $4,000 on your Sapphire Reserve card in the first three months, you'll receive a 50,000-point bonus on your account.
You'll be able to increase the value of these points by another 50% when booking flights, hotels, rental cars, or cruises through the Chase Ultimate Rewards portal, bringing your points value to 1.5 cents each ($1,500 total, or a 4.5% rewards rate).
Pro tip: The Chase Sapphire Reserve card excludes balance transfers, cash advances, buying cash (e.g. traveler's checks), or interest payments from counting toward your bonus eligibility.
However, if you redeem these points through specific transfer partner airlines and hotels, you could boost this value to as high as 2.1 cents per point ($2,100 total).
Outside of this, you'll earn 3X rewards (3 points for every $1 spent) on travel and dining worldwide, along with 1 point per $1 on all other purchases. Earnings are uncapped, so the sky's the limit (no pun intended).
Chase Sapphire Reserve Card's Rewards & Bonuses
Each year, you'll earn a $300 travel credit/reimbursement on your Chase Sapphire Reserve card, which can be applied to anything coded as travel, such as airfare, car rentals, hotels, taxis, and limos.
Because Sapphire Reserve is part of the Infinite network, you'll also receive other travel benefits such as a $100 Global Entry fee credit, including TSA PreCheck, rental car insurance, reimbursement for lost luggage, trip cancellation/delay coverage, and more.
Finally, your Priority Pass Select membership will give you access to 900+ global airport lounges.
Pro tip: Do you own multiple Ultimate Rewards cards? If so, you'll be able to pool points together from across accounts, including your Sapphire Reserve card.
Chase Sapphire Reserve Card's Fees?
We're told that Chase Sapphire Reserve comes with a $450 annual fee. There are no foreign transaction fees.
Are We Told About Sapphire Reserve's Eligibility Requirements?
The underwriting criteria to favor those with great credit scores and high incomes. You'll also be held to Chase's 5/24 rule, which excludes you from a Chase card if you've opened up five or more credit cards in the past 24 months.
Chase Sapphire Reserve vs. Chase Sapphire Preferred & Other Rewards Cards
Because Chase's ultra-popular Sapphire Preferred card is also part of the Ultimate Rewards family, it makes sense that you're wondering what the main differences are, especially since the two cards offer the same amount of intro bonus points. Here's how they stack up:
No foreign transaction fees
$15-$30 late fee, depending on balance
The greater of $5 or 5% for balance transfers
The greater of $10 or 5% for cash advances
No foreign transaction fees
$15-$30 late fee, depending on balance
The greater of $5 or 5% for balance transfers
The greater of $10 or 5% for cash advances
50K after spending $4K within 3 months
20% discount when booking through UR portal
2X points on dining and travel
1-to-1 points on all other purchases
50K after spending $4K within 3 months
Increase value by 50% by booking through UR portal
3X points on dining and travel
1-to-1 points on all other purchases
No caps
Free concierge services
Rental car insurance
Reimbursement for lost luggage
Trip cancellation/delay coverage
Ability to pool points across UR accounts
$300 travel credit/reimbursement
$100 Global Entry fee credit
Rental car insurance
Reimbursement for lost luggage
Trip cancellation/delay coverage
Global airport lounge access
Ability to pool points across UR accounts
Compared to the other travel rewards cards we've reviewed, like the BankAmericard Travel Rewards Card and Capital One Venture Card, Sapphire Preferred offers a higher points bonus, although, with other options, you'll generally have to spend less to qualify.
Outside of this, the Travel Rewards card offers 1.5 points for every dollar spent, while Venture offers a 2:1 ratio. You won't be able to transfer points with either of these cards.
Among cards that eliminate travel benefits, you'll generally see points earnings increase. So, if you want to earn rewards but don't travel often, one of these options might be right up your alley.
However, even when excluding travel, some cards provide cash back and rewards for a wide variety of purchases; others only offer rewards on certain categories, while still others rotate categories every few months.
Then, there are those that straddle the difference, such as MasterCard Black. Here, you'll also find many of the same perks as Sapphire Reserve, such as discounts and upgrades at more than 3,000 hotels (no specific properties are mentioned), Lounge Club enrollment, rental car upgrades, $100 credit for the federal Global Entry program, and 2% redemption rates for expenses coded as travel.
Who Might Benefit Most From a Chase Sapphire Reserve Card?
There's a lot of buzz surrounding the Chase Sapphire Reserve credit card, and for good reason: if you travel and dine out a lot, it really is a no-brainer.
Between the 50,000 bonus points, high points-earning capacity, additional significant savings when booking through Chase's Ultimate Rewards portal, unlimited earning potential, and more, it seems like there really isn't another card that can hold a candle to it.
All the leading card-related websites hailed it one of the best travel credit cards ever offered. Based on what we've seen, it's hard to disagree with that conclusion.
Now, this isn't to say that the Sapphire Reserve is perfect—even if you travel and dine out frequently.
For one, you have a hefty $450 annual fee, which isn't even waived the first year like so many other cards. On top of this, you'll almost certainly need an outstanding credit score and high income to qualify.
Finally, since you'll need to spend at least $4K within 3 months to qualify for the 50,000-point bonus, you'll also need to be a fairly big spender—preferably on all your travel and dining purchases—in order to overcome the steep annual fee and get the most out of the Sapphire Reserve card.
Chase Sapphire Reserve vs. Amex Platinum: Why Chase Wins This Battle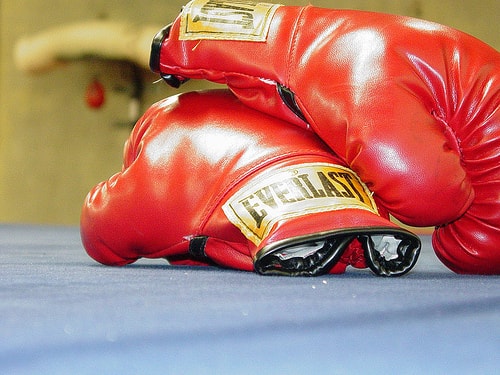 You may have heard that the Amex Platinum underwent some major changes recently. If you haven't, the biggest takeaways are the higher annual fee and the Uber credit.
Amex Platinum will no longer charge cardholders $450 per year for the privilege of holding the card. Instead, they'll have to fork over $550 every 365 days for the honor. Yes, you read it right, $550!
That makes it one of the most expensive credit cards available, and basically pushes it $100 above other ultra-premium offerings, such as Chase Sapphire Reserve and Citi Prestige.
It almost seems personal, as if American Express said to Chase, "If you're going to charge $450 for your top of the line credit card, we're going to charge $550 because ours is superior."
And don't get it twisted, this was clearly Amex's rebuttal to the CSR, which has gained a cult following in less than a year.
Which Is Better: Chase Sapphire Reserve or Amex Platinum?
Okay, so we know these two cards are going head-to-head with one another, which brings us to the next logical question: Which one is better?!
Well, that's a great question, and one I can help answer with a side-by-side comparison of benefits.
As alluded to earlier, the new version of Amex Platinum has a $550 annual fee, which is the biggest highlight. The other major change is a positive one – a $200 annual Uber credit.
Yep, you get $200 per year in free Uber credit, which is actually deposited into your Uber account monthly. And that detail is important because it's not as flexible as it sounds.
Specifically, American Express will put $15 in your Uber account each month, which can be used automatically every time you use Uber (so long as you add an Amex Platinum card as a payment option in the Uber app).
In December, you get a bonus $20 on top of the $15 monthly credit, making it an even $200 credit spread over 12 months.
The obvious problem with this is that you might take a $30 ride one month and no rides the next. Here are some other disappointing details:
– The Uber credit can only be applied to rides within the United States
– The $15 monthly ride credit expires at 11:59 PM local time on the last day of each month
– Any unused Uber credit will not carry over to the following month
– If a ride is eligible for another promotion in your Uber account, that promotion will be applied first
– You have to select the credit (indicate you're using it) before completing your ride
In other words, plenty can go wrong here, and with the Uber credits not rolling over month-to-month, you can get a lot less than $200 out of the deal.
Meanwhile, Chase Sapphire Reserve gives you a $300 annual travel credit with far fewer restrictions. It's such a wide category that you can use the credit for hotels, airline tickets, airline gift cards, airport parking, tolls, car rentals, cruises, discount travel sites, oh, and Uber AND Lyft. That includes UberEats…
You also don't have to worry about using the credit each month in measured amounts – you can use it all in one day if you want. Put simply, you get $100 more than Amex is giving you and you can use it in a lot more places anytime you want.
The only upside to Amex Platinum is that they give you a $200 annual airline credit too, which of course can't even be used for airfare – just incidentals like checked bags and in-flight snacks and drinks. Another lame benefit.
Throw in the extra $100 you have to spend on the annual fee each year and you can see why Chase Sapphire Reserve might be the better card.
Oh, and did I mention the sign-up bonus on Chase Sapphire Reserve is double that of Amex Platinum? And that Chase Ultimate Rewards points can be cashed out at 1 cent a piece, if need be, whereas Amex Membership Rewards points are really only good for transfers to airlines.
Why I Upgraded my Sapphire Preferred to Sapphire Reserve (Without Getting a Bonus)
Disclosure: This post may contain references to products from our advertisers. We may receive compensation from products we link to. We appreciate your support.
Hi Travel Junkies,
Anyone who has been reading 10xTravel for longer than a couple weeks can tell you that I am adamantly opposed to upgrading credit cards. The mere thought of doing so causes me physical pain.
By upgrading a credit card instead of applying for it separately you voluntarily give up any sort of sign-up bonus offered by the card, which is basically throwing away free money.
But, I had to break my own rule recently when I upgraded my Chase Sapphire Preferred to a Chase Sapphire Reserve.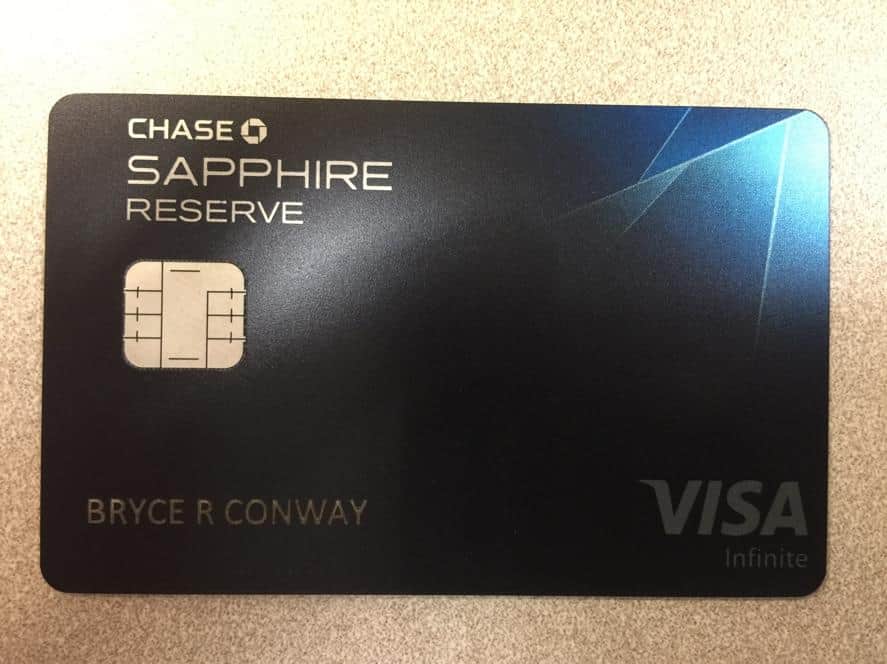 I finally caved and upgraded my CSP to a CSR
We'll talk about why I did that in a moment, but first let's cover the basics.
Here are the details on the Chase Sapphire Reserve:
3x points on dining and travel, 1 point per $1 on everything else
Points transfer 1:1 to many major airline and hotel loyalty programs
$450 annual fee not waived first year
$300 annual travel credit good for any form of travel
Priority pass membership, which gives you (plus guests) access to 1,000+ airport lounges worldwide
Up to $100 credit for application fees for TSA PreCheck or Global Entry
I've been using the Chase Sapphire Preferred card as my primary credit card for more than 5 years now and have been very happy with it. The Chase Sapphire Preferred has allowed me to earn 2x points on dining and travel (two things I do a lot of) and comes with a whole host of other benefits such as primary rental car insurance, trip interruption insurance, and the ability to transfer points to many major airline and hotel loyalty programs. All for just $95 a year.
Until recently the Chase Sapphire Preferred was considered by many to be the one of the best travel credit cards on the market.
So, why did I decide to make the switch?
I'll give you 4 reasons.
1) The Chase 5/24 rule prevents me from getting a new Sapphire Reserve
I would be lying if I told you the Chase 5/24 rule didn't play a key role here. I have opened quite a few credit cards in the past 24 months and had absolutely no shot at getting approved for the Sapphire Reserve if I applied for it separately.
Getting the sign-up bonus points offered by the Chase Sapphire Reserve was not an option for me.
2) Holding the Chase Sapphire Reserve makes Ultimate Rewards points more valuable
Using my Chase Sapphire Preferred for most of my day-to-day spending has allowed me to earn quite a few Chase Ultimate Rewards points over the past 5 years. Even though I spend them like the kid from the movie Blank Check, I regularly have between 50,000 and 100,000 points in my Ultimate Rewards account.
Having the Chase Sapphire Reserve lets me redeem Ultimate Rewards points to book travel via the Chase travel portal at a value of 1.5 cents per point (vs 1.2 cents per point with Sapphire Preferred).
What many people don't realize is that you can transfer Chase points from one of your cards to another, meaning that my entire stash of Chase points could be moved to my Sapphire Reserve and become 30% more valuable.
This is a particularly good move for anyone sitting on a boatload of Ultimate Rewards from the Chase Freedom card, which are worth just 1 cent each in the form of cash back.
3) Chase Sapphire Reserve comes with Priority Pass Select, a $300 travel credit, and more
Many people are intimidated by the hefty $450 annual fee charged for the Chase Sapphire Reserve and don't bother to consider the card's many benefits. They're extensive, to say the least.
For starters, the Chase Sapphire Reserve comes with a $300 travel credit per cardholder year. This credit works for just about any travel purchase made with the card (airfare, hotels, rental cars, Uber, etc.) and is credited automatically. So, unless you spend <$300 a year on travel, you are going to get $300 of that $450 annual fee back.
I've already used more than $80 of my annual credit in the first week alone without realizing it. These credits were issued without any reimbursement request or effort on my part.

Sapphire Reserve travel credits happen automatically, up to $300 per cardholder year
Throw in a Priority Pass Select membership, which grants access to more than 1,000 airport lounges worldwide, and a $100 credit to cover your Global Entry (or TSA Precheck) application fee and the $450 fee looks like a bargain.
4) Chase Sapphire Reserve earns 3x on dining and travel
I still spend quite a bit of money on dining and travel so the opportunity to earn 3x points instead of the 2x that Sapphire Preferred offers is big for me. This was just the icing on the cake that was my decision to make the switch.
Of course, if you don't have this card yet you can still sign up and receive the sign-up points. The Chase Sapphire Reserve is a great card even if you can only upgrade from the Chase Sapphire Preferred. With the sign-up bonus, it is arguably one of the best cards on the market.
Chase Sapphire Reserve OR Chase Sapphire Preferred, The Best Credit Cards For The Excellent Credit Score
A Comparison of Chase Sapphire Reserve vs the Chase Sapphire Reserve. Both offer greater choice and perfect rewards but you need to have good to excellent credit score to approve for Chase Sapphire and preferred, People who have good greater score also have a chance to get approved for these cards. Let us know which one you choose. Please let a comment below and let us know.
Upvotes percentage: 0.000000%
Downvotes percentage: 0.000000%
Reactions
2017 Chase Sapphire Preferred Travel Insurance, Dining Program & Credit Score Requirement- The Hottest Plastic Metal Card
RP-Saudi Arabia Cool Interesting Facts & Figures From kingdom Tower Riyadh To Richest Man In The Saudi Arabia
Gangs Of New York Star Leonardo Dicaprio To Play Leonardo Da Vinci Paramount Wins Film Rights Battle
Not Dating Brooklyn Beckham Madison Beer 18 Years Old Flaunts Toned Abs As arrived at Five Guy
Taapsee Pannu, Jacqueline & Varun Dhawan Play Lead Role In Salman Khan New Movie Sequel Judwaa 2 , A David Dhawan Comedy Movie
Game Of Thrones Season 7 Spoilers And Theories, & Season 6 Summary Recap By Episode Jon Snow Daenerys & Tryrion
Samsung Galaxy S6 Quick Settings Including Customization & Doing Setting With Quick Toggles
Leonardo DiCaprio & Martin Scorsese Teaming Up For True Crime Drama Movie "Killers Of The Flower Moon".
This Is How To Improve Your Plumbing Business With Strategies, Tips & Ideas For Running Successfully With Ease
THE BORING STATE is American-based Technology Website. The website is Primarily oriented for Gen-Y audience. It covers finance, Media, Technology Entertainment, and other verticals. Please contact our team for Advertisement or content promotion. Any kind of content, distribution or sharing from out site is strictly Prohibited.
Best Credit Cards for Car Rentals: Chase Sapphire Reserve vs. Chase Sapphire Preferred
YouTube Subscribe: http://bit.ly/subscribeasksebby
Sebastian Fung: https://twitter.com/sebfung
Mandy Hong: https://twitter.com/mandyhong08
Thank you for providing this useful info. on the benefits for CSR. I have used CSR for a car rental and as primary CDW insurance. during the fall season while traveling. Since you mentioned the CSR CDW coverage only covers the rental car what happens when you are liable for property damage? Does your auto insurance comes into affect? I imagine you can purchase additional insurance from the car rental agency for additional liability coverage.
Just use your AAA for roadside assistance,Instead of getting charged by Chase $60.00. Personally, I would just purchase the rental car insurance and walk away from the whole thing. I'm extremely busy to worry about follow up calls and the rest of the drama that follows that.
I've heard to get approved for this card you have to actually prove your income with check stubs or tax returns. Have you heard this?
Is there any other credit card on the market that has or comes close to the benefits the CSR offers?