STOP paying interest on credit card debt
By Martin Lewis , Money Saving Expert
There's a credit card punch-up going on. In the last eight weeks, 10 new table-topping balance transfers have launched. We've covered the key blows in this email, but now I want to calmly take you through step-by-step how to use this price war to save large, like Jill:
"@MartinSLewis Just saved over Ј4,000 over the next 3 years following your email on 0% balance transfer credit cards. Thank you :)"
A balance transfer is simply a new card that repays existing credit and/or store cards for you, shifting the debt, so you owe it instead at a cheaper rate. That means more of your cash clears the actual debt. Here are the need-to-knows.
1. Today's deals are the best EVER. Almost every deal is improved from a few weeks ago. We've the longest 0% ever at 41mths, and the longest-ever fee-free 0% cards. Yet, as I'll explain, far better than just clicking is using our free Balance Transfer Eligibility Calc to see which cards you've the best odds of being accepted for.
2. Go for the lowest fee in the time you're sure you can repay. Most cards charge a one-off fee of the amount of debt transferred (so 4% is Ј40 per Ј1,000). So calculate how long you think you'll take to clear the debt, add a bit for safety, then pick the lowest fee within that. If you can repay in under two years it'll be totally free as there's no fee.

What if the eligibility calc only shows 'up to' cards? I saw this recently while helping someone at my TV roadshow. It shows no fixed-length 0% cards want you, so it's likely you've a weak credit score, and you'll likely get a shorter length than advertised. Sadly there's no way to know who'll give the longest in these circumstances; it's a case of suck it and see.
- 6.4% (no fee) until the debt is repaid. The AA (eligibility calc / apply*) and Lloyds Platinum (eligibility calc / apply*) offer 6.4% rep APRs. While technically 'variable rate', the rate-jacking rules mean if you shift debt to it early, and they try and increase rates later, you can reject those as long as you don't borrow more (and meet at least the min repayments).

8. Are 0% loans possible too? The answer's yes-ish. And they're useful for clearing overdrafts too. This is a feature of just a few balance transfer cards called 'money transfers'. They mean, usually within 60 days of getting one, you can pay cash into your bank account to use at will, so you then owe the card instead.
- MBNA (eligibility calc / apply*) is up to 32mths 0% with a 1.14% balance transfer fee and up to 24mths 0% with a 1.99% money transfers fee (20.9%/22.9% rep APR after).
b) Always clear the card/shift again before the 0% ends, or rates jump.
c) Don't spend/withdraw cash on them, it's rarely at the cheap rate.
d) Unsure what to pick? Use our Which Card Is Cheapest? tool.
e) Check if you can use existing credit first. See Credit Card Shuffle.
- My credit score is poor, what can I do? There are lots of things that can help over the long term; read my 36 credit score boosting tips.
They're there to help, not judge. Many people's first comment to me after is "I finally slept last night". Read some inspiring stories in Debt-Free Wannabe and also my Mental Health & Debt guide.
This article first appeared in the weekly email on 27 July 2016. Its contents were fact-checked and updated on 2 August 2016.
14 ways to make quick cash
12 holiday tips to stop weak pound adding Ј100s
'Should I buy my holiday money now?'
If a link has an * by it, that means it is an affiliated link and therefore it helps MoneySavingExpert stay free to use, as it is tracked to us. If you go through it, it can sometimes result in a payment or benefit to the site. It's worth noting this means the third party used may be named on any credit agreements.
You shouldn't notice any difference and the link will never negatively impact the product. Plus the editorial line (the things we write) is NEVER impacted by these links. We aim to look at all available products. If it isn't possible to get an affiliate link for the top deal, it is still included in exactly the same way, just with a non-paying link. For more details, read How This Site Is Financed.
Get this free weekly email full of deals, guides & it's spam free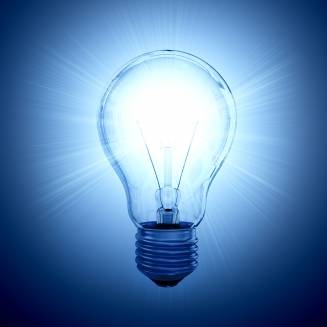 Millions on standard variable tariff for over three years

'I avoided debt thanks to Ј45,000 in PPI reclaims'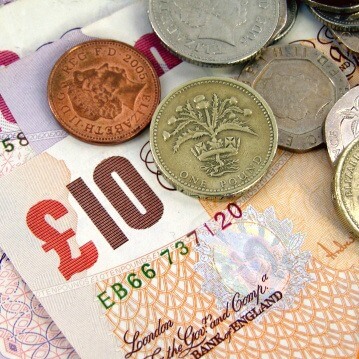 Savers abandon cash ISAs in wake of new tax rules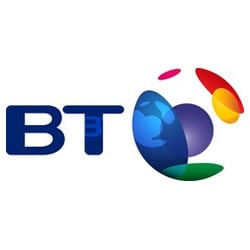 Some EE and BT Mobile customers unable to use free EU roaming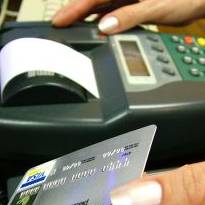 Card firms hiking credit limits of those struggling with debt - what to do if your limit's increased

Martin Lewis – The four things you need to be successful

A year of fighting to break the link between mental illness and money problems…

How to make a tweet/Facebook post go viral – 7 lessons from 'You don't need your polling card'

Do I need to show my boarding pass at airport shops? (video & guide)

When will your student loan be written off?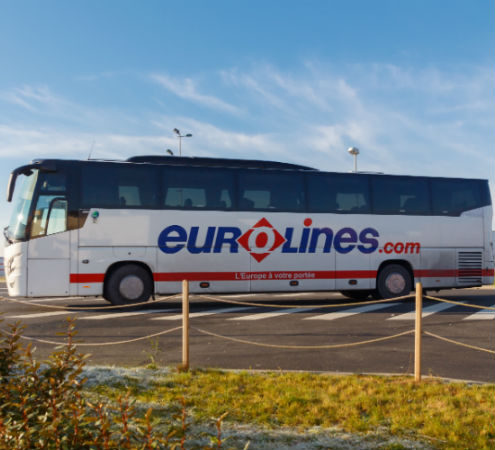 Ј5 London to Paris, Brussels or Amsterdam return coach trip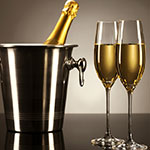 Ј1.50 prosecco trick. Min 6 bottles (RRP Ј6 each)
Free Ј2ish Goodfella's pizza
TWO WEEKS in Orlando from Ј245pp including flights, hotel (near Universal), car hire and breakfast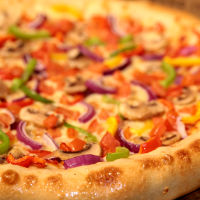 Pizza Hut EVENING buffet is here! But will it save you dough?
We ensure you're on the cheapest tariff
All of the top unsecured personal loans
Tools for different credit card types & purchases
Compares thousands of mortgages
Eight calcs for all your mortgage sums
Resolver - the automated complaints system
We think it's important you understand the strengths and limitations of the site. We're a journalistic website and aim to provide the best MoneySaving guides, tips, tools and techniques, but can't guarantee to be perfect, so do note you use the information at your own risk and we can't accept liability if things go wrong.
This info does not constitute financial advice, always do your own research on top to ensure it's right for your specific circumstances and remember we focus on rates not service.
Do note, while we always aim to give you accurate product info at the point of publication, unfortunately price and terms of products and deals can always be changed by the provider afterwards, so double check first.
We don't as a general policy investigate the solvency of companies mentioned (how likely they are to go bust), but there is a risk any company can struggle and it's rarely made public until it's too late (see the Section 75 guide for protection tips).
We often link to other websites, but we can't be responsible for their content.
Always remember anyone can post on the MSE forums, so it can be very different from our opinion.
MoneySavingExpert.com is part of the MoneySupermarket Group, but is entirely editorially independent. Its stance of putting consumers first is protected and enshrined in the legally-binding MSE Editorial Code.
More tools from MoneySavingExpert
Free tool to analyse your finances and scrutinise spending.
Unique tool uses probability to estimate winnings.
Find cheap pick-up only items near you - they often attract fewer bids.
Turbo boost your credit chances and get your free Experian credit report.
Shows which top cards you're most likely to get.
Instantly searches the best shopping comparison sites.
Ensures the cheapest energy deal constantly.
How to Stop Automatic Payments to Your Credit Card
Last Updated: July 27, 2017
There is nothing like having your bill paying set on auto pilot. From your gym membership to the cable bill, just about anything can be set up as an automatic payment. In fact, most vendors would rather have it this way as they are assured they are going to get paid on time.
But what happens when the neighborhood gym keeps deducting your monthly dues long after you terminated your membership? Stopping them can be a hassle, especially if the company you were paying isn't cooperating. If you're having a hard time working with the company that is automatically charging your credit card because they won't answer their phone, here's what you can do to stop the charges.
First of all, read the contract. Some companies make it difficult for you to contact them. In some cases, the only way per the contract to cancel is to call some non-800 number and you get a 30 minute wait on hold. They may also stipulate that you can only stop the charges in writing, another great way to delay stopping the charges. If you see either of these in the contract, we recommend not setting up re-occurring billing with them.
Contact the Billing Department
If notify the billing department of a certain company in writing that you want the service stopped, it could take up to two weeks for them to process your request to stop. This could be dangerous. Some billing cycles happen at odd times of the month; don't count on the fact that if they received it by the end of the month, the next month's payment won't go through. If you decided to send them a letter, send the letter by certified mail, return receipt requested so that you have proof that you sent it in case they fail to respond. Just the fact that you sent a certified letter should encourage compliance. Their mailing address should be on their invoice. If it isn't, or you can't find an invoice, look them up on the web.
Contact Your Bank or Credit Card Company
You certainly can complain to your credit card company about the charge. As the article link we just gave you points out, you must at least have attempted to contact the company and request the stop. Once you call the credit card company, follow this up with a letter to your credit card company (also certified) outlining that you have notified the billing company, in writing, of your desire to terminate the service. Include the name of the product or service being cancelled and the amount and frequency of the charge. Be sure to keep copies of both letters and the return receipts.
Make it clear to your bank or credit card company the fact this charge is "unauthorized" as some banks will not charge a fee to stop these types of debits.
Close Your Credit Card Account
Closing your credit card account can definitely a hassle as you must wait for a new card to arrive in the mail. You may also have other automatic payments being made through this card so be sure and keep a list of all the services being automatically charged to a card. If the card involved is a debit card, you won't have to close your checking account just tell the bank the card was lost. The will void out your old card and reissue a new card with a new account number on it.
9 tips to help pay off credit card debt
Looking to pay off your credit cards and reduce your debt? Following these tips can help you effectively chip away at credit card balances and finally become debt-free.
Stop using your credit cards. It may be easier said than done, but it works. Credit cards are so simple to use, you can overspend without really thinking about it – and then be lured into not paying off your full balance. So, first step for any credit payoff plan is to stop using your cards for any more purchases.
Get a realistic fix on your debt. Gather all your credit card information – your online accounts, paper bills, accounting for all the credit and store cards you have. Calculate total balances to see exactly how much debt you have, so you can create an effective plan for paying it all off.
Begin the month with a budget. Create a budget each month of projected expenses and income. This can reveal any overlooked opportunities to direct more of your income towards debt reduction. It also gives you a sense of how quickly "little things" add up. While it may feel tedious, budgeting can make a big impact on your long-term strategy for eliminating debt.
Make timely payments. Always send your payments on time. Creditors often penalize late payments with a higher interest rate – meaning more of your payment goes to interest instead of paying down your balance. So whether you're paying online or through the mail, give your payment plenty of time to get there.
Make more than minimum payments. If you only make minimum payments each month (which is usually 1–2% of your entire balance), you'll barely make a dent in your debt and end up paying a lot more money over the long run than you originally spent. Making even double the minimum payment can still put you much further ahead on debt reduction.
Focus on cards with low balances or higher interest rates first. Some financial experts suggest you pay off credit card debt starting with the smallest balance first. This shows you immediate success and helps create momentum. Other experts recommend paying off credit cards with the highest interest rate first – which saves you money in accrued interest. Either way, the goal is to make strides toward paying off your credit cards. To find out how much you can save by paying down various credit card balances, use a credit card payment calculator.
Take advantage of low balance transfer offers. If your current credit card company isn't willing to decrease your interest rate, it's a good time to find a lender with better rates. Many lenders offer low or even 0% balance transfer offers – a great reason to switch accounts. Our Visa ® Credit Card offers 0% interest for the first six months, giving you a time window to pay off or reduce your debt before the introductory period ends and interest kicks in.
Request rate reductions. While it may seem strange to call your credit card company asking for a lower interest rate, sometimes it actually works. No company wants to lose your business, so certain lenders will lower your interest rate to keep you as a customer. When you call, be polite yet firm – and if they're unwilling to work with you, simply let them know that you're considering transferring your balance to another credit card company for a lower rate.
Consolidate your debt. For homeowners looking to consolidate debt, a home equity loan or line of credit could do more than lower your monthly payments. Using a home equity line of credit could also lower your interest rate, as well as offer potential tax benefits.
Paying off your credit cards is no easy feat. However, it is possible to reduce credit card debt when you make smart choices with your money. Call Nationwide today to learn about low introductory APRs and balance transfer rates.
Learn how to use a credit card responsibly with these six tips. …
Why I Stopped Paying My Credit Card Bills
There is a Matrix. And if you're worried about your credit score, you're in it.
Why I Stopped Paying My Credit Card Bills
I have absolutely nothing to sell you. Not a thing. But I do have something to tell you—something that can change your life forever, as well as really stick it to those giant financial institutions that, unbelievably, are still sitting pretty, still enjoying big, fat bonuses, still raking in huge profits, after helping wreak financial havoc upon America and the world. But first a short story….
For the first time, I had to accept Food Stamps.
For the first time, I had to accept Medicaid.
EPIPHANY #2: QUIT TRYING TO SALVAGE YOUR CREDIT! YOUR CREDIT IS WHAT GOT YOU INTO THIS TROUBLE TO BEGIN WITH!
Get over yourself and your precious credit score! Be willing to be truly free. Your credit score has been used against you, to keep you under control, to intimidate you, to force you to do what the banks wanted you to do. And, indeed, so long as you can, you SHOULD pay your bills. But when you can't, do the right thing and take care of your family.
EPIPHANY #3 OWN YOUR HOME. IT'S THE ONLY BANK YOU'LL EVER NEED!
EPIPHANY #4 YOUR SAVINGS AND RETIREMENT ARE LEGITMATE BILLS THAT YOU MUST PAY!
Eliminate all rates your business pays to accept credit cards.
U.S. businesses pay out trillions of dollars every year to accept credit cards. They had little choice but to pay these rates or simply not accept credit cards. This all changed after a recent court ruling and settlements along with changes made by Visa and MasterCard. We have a patented method to unlocked the same system successfully used around the world to completely eliminate credit card and debit card rates your businesses may now pay.
We are RateFree.org. We have formed this organization with one premise in mind, to completely eliminate the rates businesses pay to accept credit cards. We have a 100% success rate with even the smallest businesses to very largest businesses. RateFree.org is built on a relationship you can count on with over 30 years in payments.
RateFree.org was formed for merchants by merchants to find ways to compete with very large national companies that have undercut the ability for local business to compete. RateFree.org levels the playing field.
Calculate how much you spend each year to accept credit cards. What if you could reinvest this into your business and lower your prices. This is one of the simple reasons RateFree.org's unique program has the potential to be the most important change you can ever make in your business.
With RateFree.org you pay 0.00% rate and $0.00 per transaction. There is no cost upfront, no cost per year. We supply a free credit card terminal with full EMV + NFC ability or a free payment gateway. The only fee? A $39.99 monthly membership fee. Cancel anytime with no fee.
That is it. Zip, Zilch, Nada, Zero, you pay no other rates or transaction fees.
We take care of all regulatory issues so your business is fully compliant with our exclusive patented system only available with RateFree.org with your credit card user charged a flat rate of just 3.95% (US Patents #US 8,131,619 / US Patents #US 8,423,439 / US Patents #US 8,478,689 ). Simply put there is no other merchant program like this in the country.
Want to stop paying rates to accept credit cards and saving money?
Want to learn more about the court settlement and rule changes?
Want to learn how paying no rates to accept credit cards will increase sales?
В© 2016 RateFree.org All rights reserved. Protected by US Patent(s) #US 8,131,619 / US Patent(s) #US 8,423,439 / US Patent(s) #US 8,478,689 Currently some programs may not be available in Colorado, Connecticut, Florida, Kansas, Maine, Massachusetts, New York, Oklahoma, Texas
1st American Card Service is a Registered ISO/MSP of WestAmerica bank.