Auto Loans Online For New and Used Cars Regardless Of Your Credit History
Life is complicated and we here at Car Loan Houston have no intention of making it any harder for you, that is why we have one of the most user friendly auto loan pre-approval forms. Once you complete the pre-approval form you will be contacted by one of our auto loan experts, who will answer all your questions and schedule an appointment with you. All your information is confidential.
Did you go through a tough Bankruptcy?
Have you been through a draining Divorce?
Has your vehicle been Repossessed?
Are you being harassed by creditors?
Have you been through a Foreclosure?
Have you lost your job?
Life throws everybody curve balls but all that matters is what you do next.
All these life events can affect your credit standing, but its Ok. We are here to help you get started back on the path of reestablishing your credit. We are here to assist you in getting an auto loan that is best suited for you and your family. We have various financing options that require little to no down payment. Our vast network of new and used car dealers, from Toyota, Mercedes, Chevrolet, Honda, Ford, Ram and many more, make us your ideal Auto Loan specialists.
Car Dealers and Bad Credit Car Loans
In a big city like Houston, can you thrive without a car? I would say no. Not being able to move around freely can be a limiting force in every aspect of a persons life. Yet thousands of Houstonians are told "no", when they make efforts to get a Car Loan for a vehicle because they have bad credit. car loan Houston is here for you. Are you finding it hard to get into a pre-owned auto In Houston? CLH is the ideal place to get approved for an auto loan if you have Bad Credit. Most Car dealerships only have their mind on one thing, but we make sure that every aspect of your experience with us is handled with integrity and care.
To be frank, car dealers make judgments about you the second you submit your auto loan application. Here at car loan Houston your are more than just a number, and we know your credit score does not tell the whole story. Human beings have depth, and complex circumstances that affect our lives. We know a number does not define you and we will not treat you as such.
There is nothing wrong with reaping a reward when you provide a good service, but most car dealers are more focused on their reward rather than making sure their patrons are fully satisfied with how their auto loans are handled. You don't deserve to be treated like a third class citizen because you have had some financial hardships. CLH takes into account, your financial, professional and familial state, so as to get you the best car loan available for you. Our Houston auto loan programs are very flexible and accommodating with you and your long term goals in mind. Our experience finance professionals will handle your auto loans with the utmost care and respect.
Car loan Houston appreciates all our patrons because we all either know somebody who is, or has experienced financial hardships, which results in bad credit. When our friends and family members have financial issues we help them however we can. We know all they want is to be treated fairly and respectably with regard to financial matters, so we help them get fair Auto Loans.
An Auto Loan can have a very positive impact on Your Credit Score
There are many different Credit Scores that creditors use to assess your credit worthiness such as NextGen, VantageScore, EMPIRICA and BEACON, but the most widely used Credit Score is the FICO Score. According to MyFICO.com, your FICO Score is calculated using 5 variables. Payment history, Amounts owed, Length of credit history, Types of credit in use, and new credit. I'm sure nobody told you all that when you took your first dive into the world of borrowing money and managing credit. Most of us end up having credit issues because we did not receive adequate guidance on how to manage our credit. In fact most of us don't get adequate information of how to manage our finances. Well there is no better time than the present to begin to reverse the trend in your favor.
Here are a few things you can do right now to help improve your credit score.
 Set up automatic payments  Dispute errors on your credit report  Negotiate with creditors you currently owe  Get a secure credit card  Only use 30% or less of you credit card balance  Don't close any old credit cards you have  Start paying on your outstanding loans because is reflects lower utilization of credit
A-Z Cars - Cars and Credit Reports
Affordable Car Insurance Rate – New and Old Cars
With the various different kinds of insurance today - health insurance, life insurance, home owner insurance - is it any wonder that when it comes to car insurance we want to get a cheap car insurance rate? No. The good news is there are ways for you to get an affordable car insurance rate, whether you are in the market for a new car or are looking for car insurance for the car you already own.
ADSENSE PLACEHOLDER 336x280
Tip! Do not expect low prices for vintage cars and hybrid cars. It is a given fact that they ought to be that way—expensive, even if these are seized cars already.
Posted by Admin at 6:55 PM 0 comments

ADSENSE PLACEHOLDER 336x280
Tip! Most of the seized car auctions run a preview of the seized cars for sale at least two days before the actual auction. This is the time when you can get really close to fully inspecting the vehicle.
Tip! Bring someone with expertise on automobiles. He will help you decide appropriately especially if you don't have enough knowledge with regards to cars.
your cars and credit
Auto loans for any situation!
DriveAutoLoan.com we look at your future not your past.
Take our 60 second application.
DriveAutoLoan.com Specialize in getting people just like you into a new or pre-owned vehicle. Forget about going from dealership to dealership hoping for that second chance on re-establishing your car credit. Look no further because we are the way!
Take our quick 60 seconds credit application. You will get a decision in less than a minute. There is no obligation by applying.
After you have received your approval in your email you can start shopping for a vehicle that best fits your needs.
Select a vehicle at one of our multiple local partnered dealerships in your area. Test drive the vehicle of your choose. Complete transaction.
After completing the three step process you are now able to drive home in a new or used car and start rebuilding your credit!
Get approved before you go to a dealership!
Through our direct lending partners, you could get approved for up to $30,000 dollars before going to a dealership – even if you have bad credit. With DriveAutoLoan.com, you're in the driver's seat. Negotiate the price of your car at the dealership, not the terms of a loan and save time and money on your next purchase. Get Started.
At DriveAutoLoan.com we strive for customer service when it comes to these difficult times. We know what it is being is your situation so we do things differently. Click on Read Reviews to look at what some of our customers have to say.
DriveAutoLoan.com helped me get into a car when everyone else was telling me NO. I've purchase multiple cars in my life time and I can say this was by far the best car buying process I've ever been through. Thanks!
2014 Dodge Charger
The place is a A+ for sure, from when I click submit on my credit application the communication was always kept clear and simple. I've been through a divorce recently in which my credit got ruined and was still able to buy a car. These people are awesome.
Compare Best Credit Card Offers | Car Insurance | CD Rates | Savings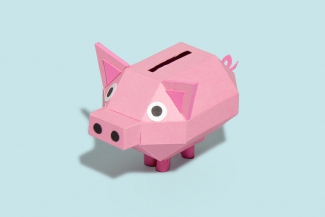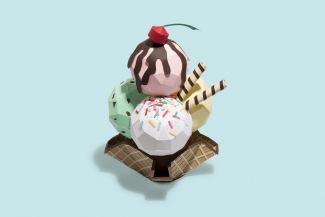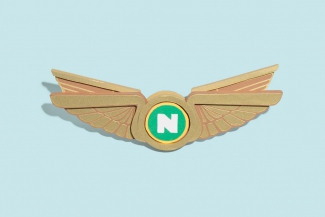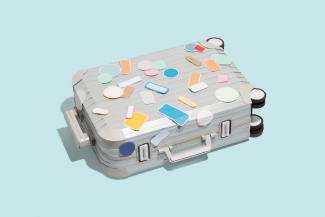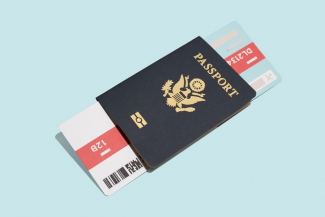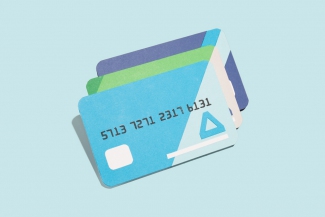 Disclaimer: NerdWallet strives to keep its information accurate and up to date. This information may be different than what you see when you visit a financial institution, service provider or specific product's site. All financial products, shopping products and services are presented without warranty. When evaluating offers, please review the financial institution's Terms and Conditions. Pre-qualified offers are not binding. If you find discrepancies with your credit score or information from your credit report, please contact TransUnion® directly.
Advertiser Disclosure: So how do we make money? We receive compensation from our partners when someone applies or gets approved for a financial product through our site. But, the results of our tools (like our credit card comparison tool) and editorial reviews are based on quantitative and qualitative assessments of product features — nothing else. Compensation may influence the products we review and write about, the order in which categories appear in "best of" articles, whether products appear on our site and where they're placed. While we try to feature as many product offers on our site as we can maintain (1,200+ credit cards and financial products!), we recognize that our site does not feature every company or financial product available on the market.