United MileagePlus® Explorer Card Review
The United MileagePlus® Explorer Card offers an extensive list of flying benefits in addition to a hefty signup bonus. Earning rewards might not be as easy as other cards, but having many ways to redeem your rewards is a bonus in itself.
Latest Update November 6, 2015
When you sign up for the United MileagePlus® Explorer Card, you start with 30,000 bonus miles after you spend $1,000 in the first three months. Additionally, you have the chance to earn another 10,000 bonus miles if you spend $25,000 or more on your card in a calendar year.
Priority boarding and first bag free
One standout feature of the MileagePlus® Explorer Card is that you receive priority boarding privileges so you can be one of the first to board each flight. Even better, you and your companion can also check your first bag for free when you fly on United flights, which can add up to significant savings if you fly a lot.
Cardholders receive two one-time passes to the United Club each year that equals a $100 value. In the United Club, you can snack on free food and beverages while also having access to Wi-Fi.
Wide variety of ways to redeem rewards
Redeeming your air miles for flights isn't the only thing you can do with this card. You can also redeem miles for car rentals, hotel stays, merchandise, and other rewards.
With this United card, you can earn double miles on United ticket purchases, and one mile per dollar on all other purchases. While the rewards are nice, they aren't as high as other airline rewards cards, but the MileagePlus® Explorer card makes up for it with other benefits.
The annual fee for the United MileagePlus® Explorer card is $95, which is at the top of the list of the most expensive annual fees for airline credit cards. On a more positive note, the first year is free so that helps justify the cost of paying a higher annual fee in the following years.
While you do earn two points per dollar on United airline tickets, you don't earn additional miles for purchases made while you are on the airline. Several of the top airline credit cards offer statement credit or bonus points for spending while you are in the air, but that's not the case for this card.
Annual Fee: $95 ($0 first year)
Cash Advance Fee: $10 or 5% per cash advance
Cash Advance Rate (APR): 19.24%
Foreign Currency Transaction Fee: 3% per transaction
Introductory Rate (APR): None
Standard Rate (APR): 15.99%* Variable
Default Penalty Rate (APR): 29.99%
Late Payment Fee: Up to $15 - $35 (depending on balance)
Minimum Interest Charge: None
Over-Limit Fee: None
Returned Payment Fee: Up to $35
Introductory Balance Transfer Rate (APR): None
Standard Balance Transfer Fee: $5 or 3% per transfer
Standard Balance Transfer Rate (APR): 15.99%* Variable
Additional Rewards for Dining: None
Additional Rewards for Gas: None
Additional Rewards for Groceries: None
Additional Rewards for Shopping: None
Additional Rewards for Travel: None
Bonus Points Offered: (1) 5,000 miles after first purchase and additional user added within first 3 months; (2) 10,000 miles every calendar year you spend at least $25,000
Rewards Earnings for All Purchases: 1 mile per $1
Sign-Up Bonus: 30,000 miles after spending $1,000 within first 3 months
Type of Reward: Miles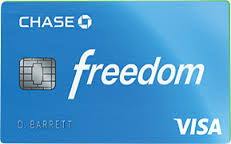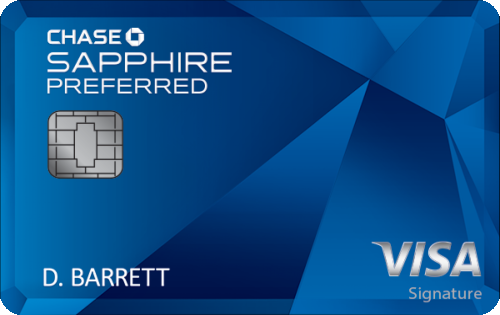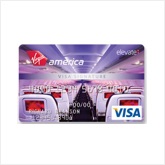 We find the best of everything. How? We start with the world. We narrow down our list with expert insight and cut anything that doesn't meet our standards. We hand-test the finalists. Then, we name our top picks.
xplorer rewards
Page Speed : 6485 ms
Site Server : Cowboy
The text of title is Listerhill Explorer Rewards and Html Meta Description Text is none. Server name's for this site is Cowboy works with 6485 ms landing page speed. Also Internet Protokol address (IP) is 50.63.202.25. Html Encoding (Character Sets) is utf-8.

For every article read, share, view and like get rewarded with upto 10 ie points
For every article read, share, view and like get rewarded with upto 10 ie points
For every article read, share, view and like get rewarded with upto 10 ie points
xplorer rewards
by Gary Leff on July 21, 2016
The brand new Starwood Eastern Explorer Rewards with China Eastern follows a successful model. Three years ago Starwood began launching partnerships with airlines to share customers and increase bookings — by giving benefits or points to incentivize likely high value travelers.
First they launched with Delta, then they added Emirates. And now they're adding a third airline in a new region: China Eastern.
Delta Launched as Starwood's First Airline Partner
Starwood elites earn Starwood points flying Delta in addition to Delta miles and Delta elites earn SkyMiles in addition to Starpoints when staying with Starwood.
Starwood Platinums get priority check-in, priority boarding, and free checked bags as well as upgrades (at the bottom of the queue).
Delta Platinum and Diamond members receive elite benefits with Starwood, sort of Gold-lite like what's provided to co-brand credit card holders — elite check-in, late checkout, and modest room upgrades similar to what Starwood offers to Golds.
Emirates Became Starwood's Second Airline Partner
Starwood Gold and Platinum members receive 1 Starpoint per US dollar spent when flying Emirates in (in addition to miles earned for the flight itself).
Emirates Skywards Silver, Gold, and Platinum members earn 1 bonus Skywards point per US dollar spent when staying with Starwood (in addition to the SPG points earned for the stay).
Starwood Platinums receive elite priority check-in and boarding with Emirates and e-gate benefits
Emirates Gold and Platinum members get priority check-in, late check-out, and free internet with Starwood.
So Starwood Platinums are effectively Emirates Silver-lites and Emirates Gold elites and higher are effectively Starwood Golds without the 50% bonus earning of Starpoints and modest room upgrades. And all elites in both programs get more points.
Starwood Anticipated a Third Airline Partner, and Now We Know: Eastern Explorer Rewards
When I spoke with Starwood's Chris Holdren about Your World Rewards, he shared their thinking in bringing on airline partners and suggested that there would be a 'next time'.
Now we know who is next.
Starwood is launching 'Eastern Explorer Rewards' with China Eastern. It's been covered in Chinese media with quotes from Starwood executives but hasn't gotten much play in the U.S. (but it did receive one blog mention).
Eastern Explorer Rewards will be available within the fourth quarter of 2016, granting elevated earnings and benefits when members fly with CEA or stay at Starwood hotels and resorts around the globe.
Elite SPG and Elite Eastern Miles members who register for Easter Explorer Rewards will receive rewards from each loyalty program, according to Starwood.
Eastern Miles Gold members will have the opportunity to upgrade their hotel experience, receiving benefits including access to SPG elite check-in, 4 p.m. late check-out (subject to availability) and complimentary in-room Internet access. In turn, SPG Platinum members will enjoy Eastern Miles elite benefits such as priority check-in and priority boarding, priority luggage handling and complimentary access to China Eastern business lounges, when flying CEA.
Elite SPG and Eastern Miles members who register for Eastern Explorer Rewards will also earn bonus Starpoints when they fly with CEA and bonus Eastern Miles when they stay with SPG on top of their usual earnings. These earning benefits are in addition to the current Starpoints and miles a member earns through each program, making elite benefits even better.
With reciprocal points-earning for elites this sounds more like Starwood's Delta partnership than their Emirates partnership. Notably Delta owns an equity stake in China Eastern.
The program isn't yet available for registration. Starwood is targeting later this year.
Will These Partnerships Last Through the Marriott Merger?
I wonder whether the addition of a new partner suggests we can expect at least some of these relationships to continue past the merger with Marriott.
There was an interesting tension in late April when I watched Marriott's VP of Loyalty Thom Kozik asking a question of Karen Zachary, Managing Director at SkyMiles, when she spoke at a loyalty conference. Starwood partners with Delta and Marriott with United. These are questions that need to be sorted out.
I'm somewhat surprised to see new major Starwood partnerships when it's been announced that Starwood Preferred Guest will be folded into Marriott Rewards. However I'm told that "Delta Crossover Rewards, Emirates Your World Rewards and Eastern Explorer Rewards will continue post merger."
Hopefully many of the really innovative things Starwood has done continue not just into the merger but also integration of the SPG program into Marriott Rewards.